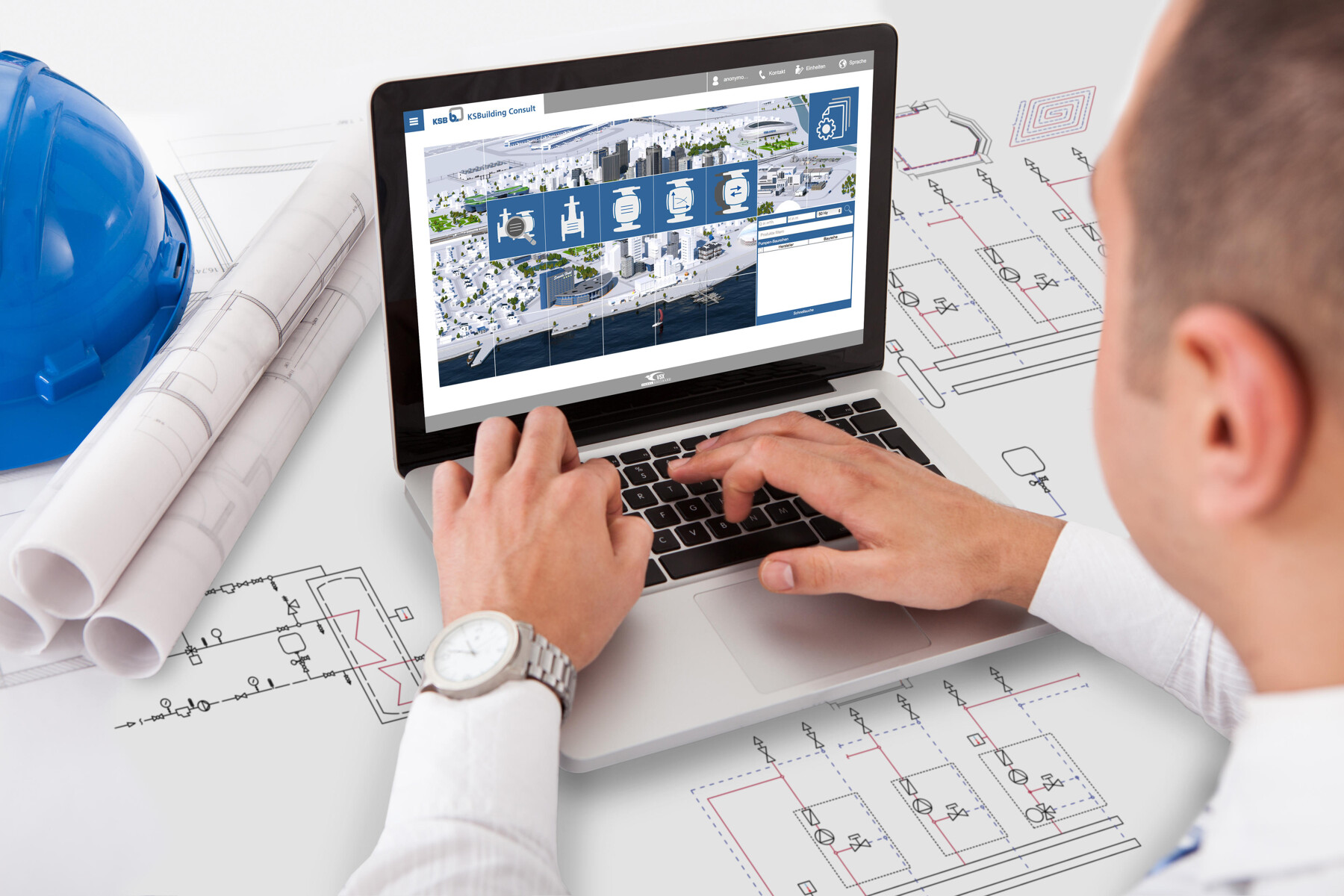 Easy planning with KSBuilding Consult
The consultant tool for building services pumps and valves
Plan your building services systems easily and intuitively with KSBuilding Consult. The program provides support with all system planning processes – from the design stage through to tenders and costing. 
Saves you time by providing all relevant product information
KSBuilding Consult enables you to select both pumps and valves. A range of product selection options are available to help you get started:
Pump selection via H/Q
Selection based on application and fluid
Direct selection or search for pumps and valves by product designation, item number etc.
Pump interchangeability list
Integrated functions help you to calculate energy costs, flow rates and heads.
Your benefits with KSBuilding Consult
KSBuilding Consult features a modern user interface that is easy and intuitive to navigate.
Product selection including accessories for heating, air-conditioning, water supply, fire-fighting and drainage systems
Comprehensive pump and valve information such as BIM/CAD data, tender texts, type series booklets and operating manuals
Project export with Save function for PDF and RTF formats
Data can be exported in all common formats such as GAEB and Datanorm
We recommend that you register with the KSBuilding Consult web version so you can manage your created projects and customer data. You can also save your preferred program settings.