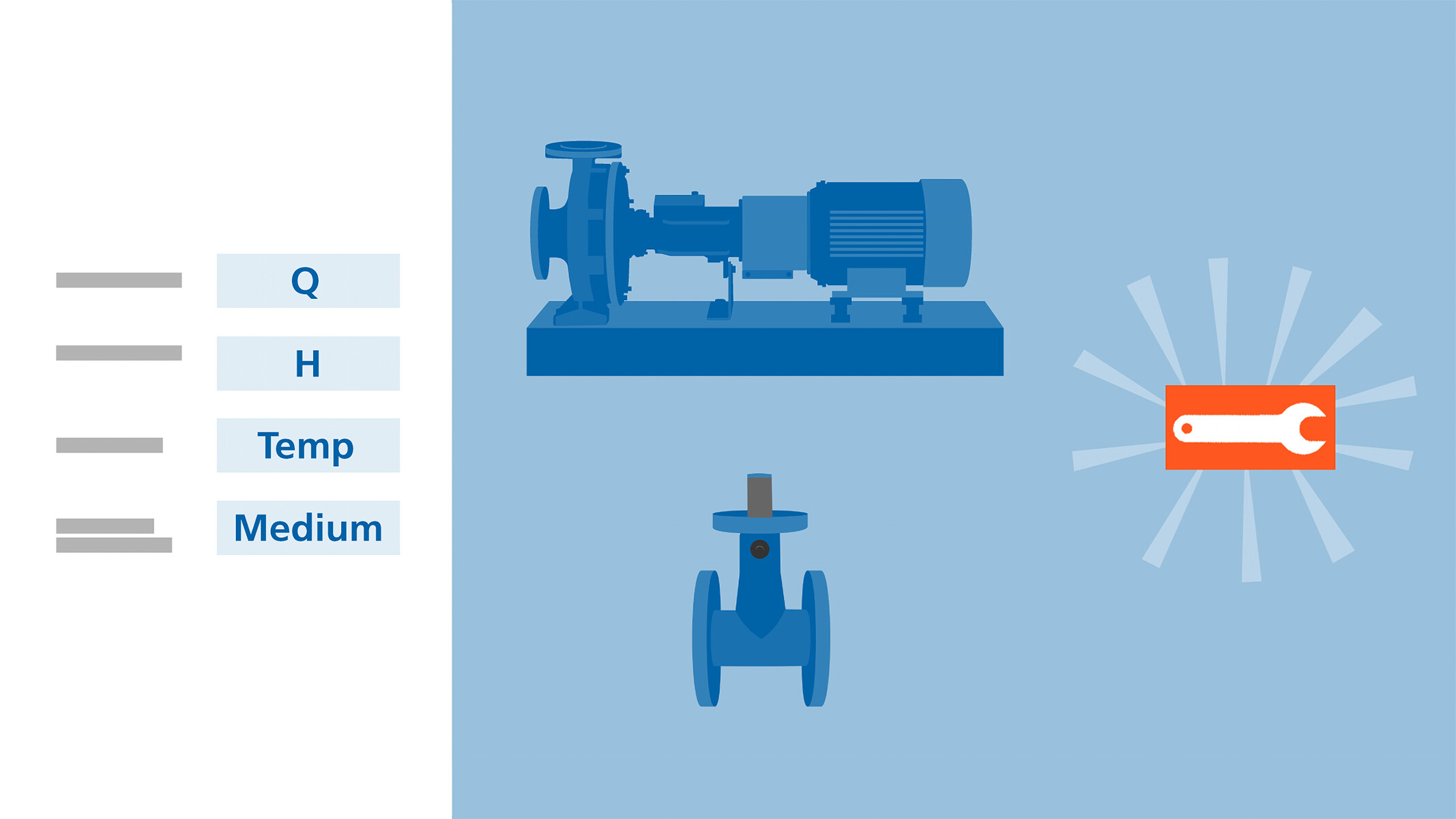 Configure the right KSB pump or valve according to your specifications
The KSB website and online shop are the right tools to get information on KSB products, services or find and order the right pump, valve or spare part. In case your project requires a specific configuration of a KSB product, you can now directly access our expert configuration tools through the KSB website. Benefit from the full integration of MyKSB as your online platform for all business transactions with KSB.
Configuration integrated in MyKSB and the KSB website
Your login to MyKSB allows you to directly jump into our configurators and start defining the right product for your needs. If you do not have access to MyKSB yet, register now to benefit from all the useful functions available to you.
Your contact for any questions regarding configuration in MyKSB
If you do not have a MyKSB account yet, you can register here. If you have an account but not the necessary rights to use our expert configuration tool, please contact your local shopmaster. Likewise, if you are looking for trainings on configuration tools or have any questions regarding MyKSB your local shopmaster is looking forward to your message.