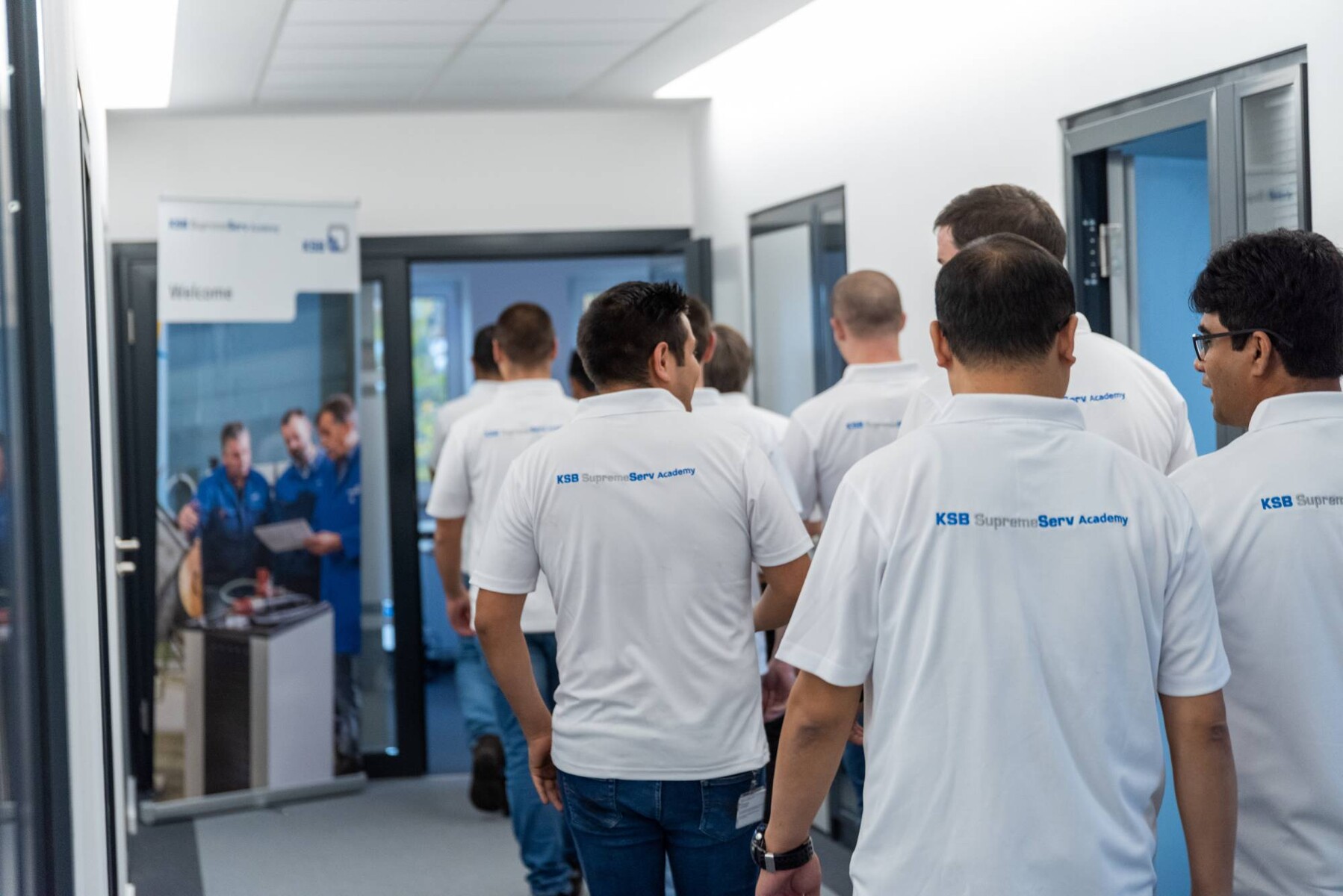 Seminar and Training
Technical know-how combined with practical experience 
At the KSB SupremeServ Academy our highly qualified trainers pass on their knowledge and practical experience in a modern ambience. The training contents respond to our customers' current requirements.
Benefit from KSB's know-how – with your regional KSB SupremeServ Academy
With our regional academies we support our customers with high-quality standardised training events. Our training programme comprises basic and application-specific courses, enabling participants to gain in-depth knowledge of the world of pumps, valves and service.
For more than 20 years the specialists from KSB, one of the leading suppliers of pumps, valves and service, have been passing on their knowledge and experience. Over 10,000 participants worldwide have already benefited from the advantages of KSB training.
Benefits of training made by KSB
The KSB SupremeServ Academy offers its customers high-quality training courses.
Our certified trainers have got many years of experience, specialising in KSB's various applications.
Enjoy your training in modern training facilities in a nice atmosphere.
The KSB SupremeServ Academy can also offer tailored training courses. Please enquire.