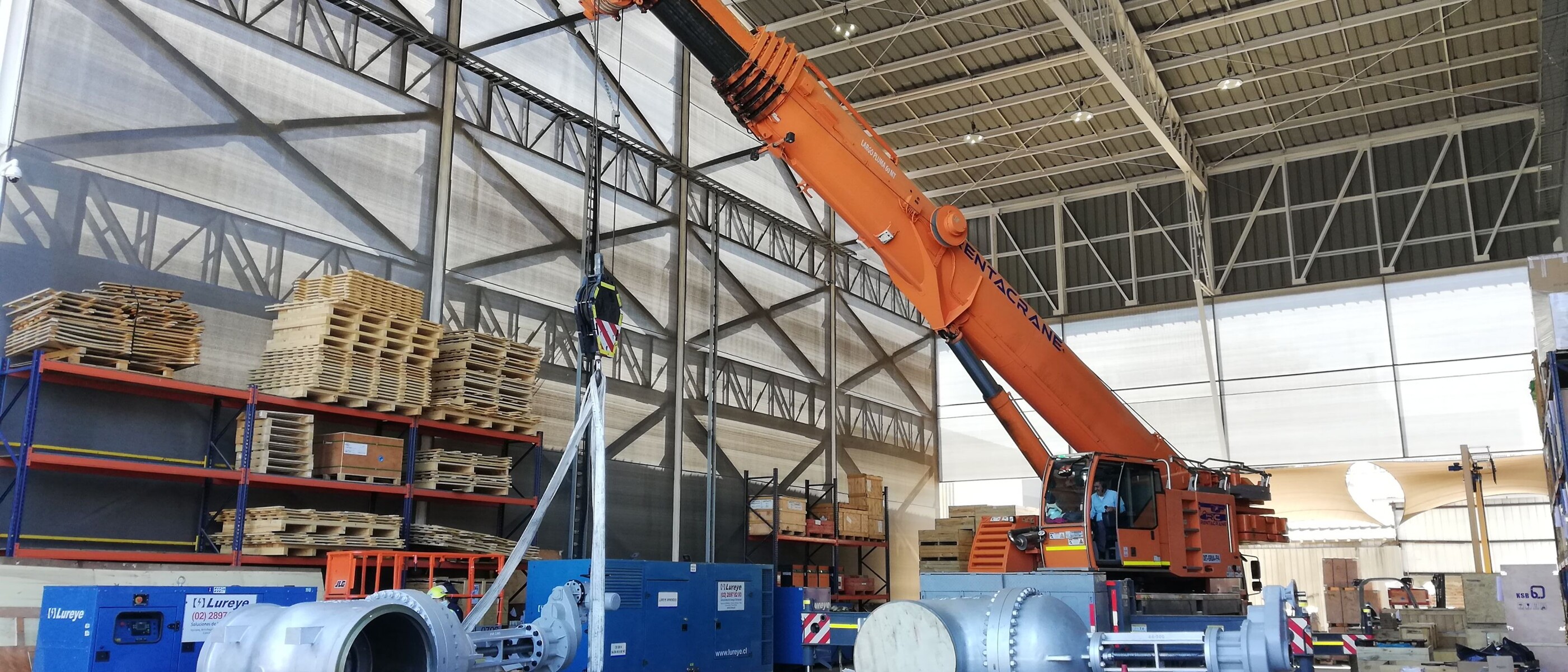 High, medium and low pressure steam valves - MAPA project
Detailed Project
MAPA Project (Acronym for Modernization of the Arauco Plant Expansion) is the most extensive investment program in the history of Celulosa Arauco and Constitución. It includes the stoppage of the old production line 1, the modernization of the current line 2 and the installation of a new line 3 (This would be the largest in Latin America) with state-of-the-art technology.

Added to this is the new and modern effluent treatment plant, and the construction of an electrical cogeneration system from forest biomass that will allow the generation of clean and renewable energy. Estimated total production of bleached Eucalyptus cellulose: 2,100,000 ADt / y (Metric ton of cellulose per year).
Information related to the process
Thanks to the work carried out for years in the southern zone by the Concepción branch and the support of the central office, KSB - Valves Division - has positioned itself as an important solution provider for Celulosa Arauco and in particular for this project.
Detail of the main products awarded by KSB
High pressure damper SICCA GTC ANSI Class # 2500 WC6 BW diameters 10 ", 16", 24 ", 28" and 32 "automated with Rotork electric actuator, in addition to smaller size forged valves (3/4" to 2 "), supply total 71 valves. Design conditions: superheated steam at 505 ° C and 120 BAR.

ECOLINE GTC medium and low pressure gates include 2 automated 52 "Class # 300 gate valves, 2 44" Class # 300, 2 32 "Class # 300 and 2 16" Class # 600 gate valves, total supply 8 valves.

Design conditions: Superheated steam 200-350 ° C, 20 - 50 BAR.
KSB Chile's Logistics Capacity to tackle this level of project
Operations and Risk Prevention teamwork, establishing the different risk scenarios in the planning of the assembly and calibration activities, due to the size, weight, physical location and movement of the equipment.
Identification of the most appropriate place for the movements of large and heavy valves, according to the identification of risks.
Coordination with external companies in the manufacture of parts, calibration and cargo movement, in pursuit of delivery compliance and the achievement of quality, safety and environmental objectives.
What did we do to make it a success?
Relationship with Celulosa Arauco who prioritized KSB and positioned it as the main vendor for the critical valves of the Project.
Introduction of products in early engineering stage, training, customer visits, mainly the introduction of Sicca gates, displacing Velan's large installed base in the Industry.
Timely response from factories aligned with KSB Chile in the listing stage.
Factory delivery and fulfillment in the committed deadlines.
Highlighting the integration work carried out by the Operations Management of KSB Chile, both logistics, production and Comex.
Challenges
Handled fluids:
Superheated steam
Coastal environment
Temperature - pressure
Delivery time: