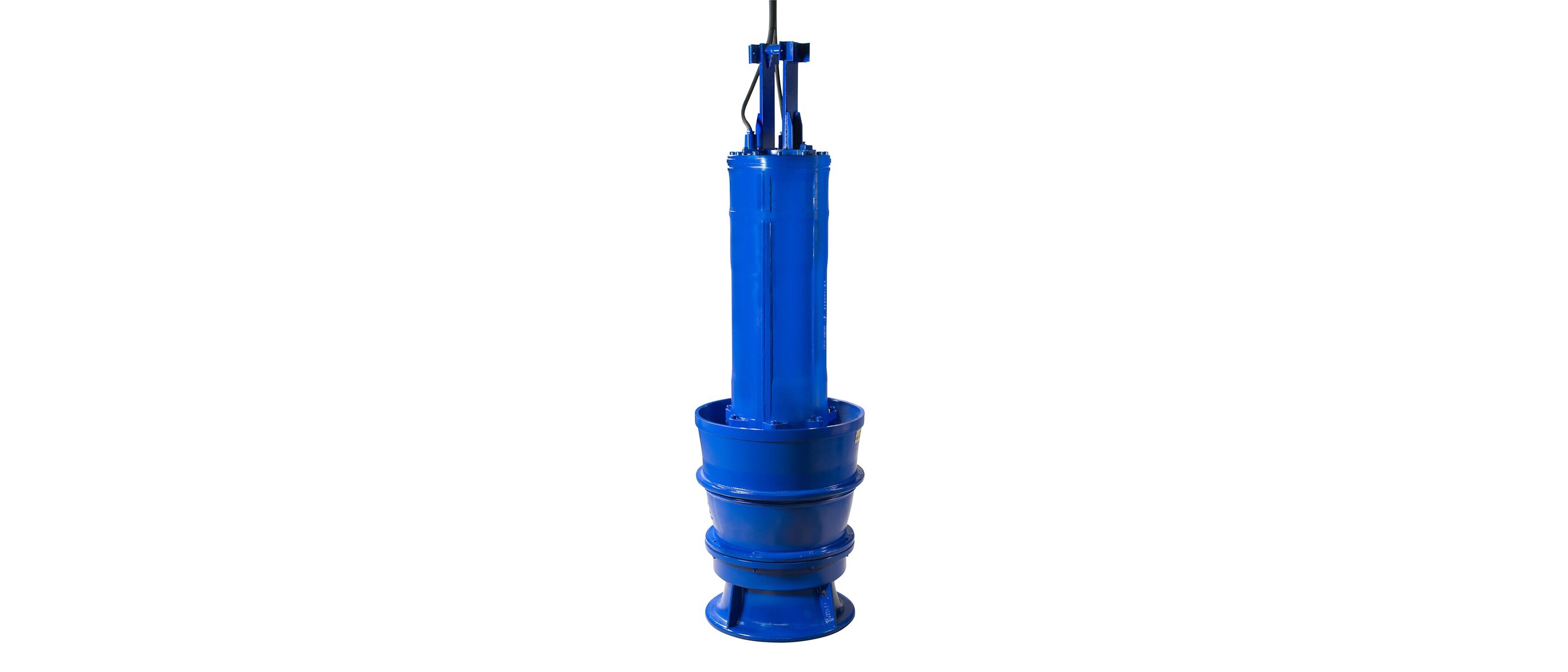 Pumps for flood control in Paraguay
At the end of 2021, the KSB Group was awarded a contract for the delivery of 14 large submersible motor pumps for flood control in Paraguay.
The pumps are intended for equipping several pumping stations belonging to the "Costanera de Pilar y control de inundaciones" project.
The pumps are to be used to prevent future flooding during the high-water season along the tributaries of the Río Paraguay. The city of Pilar is located some 230 km south-west of the capital Asunción, on the border to Argentina.
Each of the submersible motor pumps of the Amacan type series weighs six tonnes and is driven by a 370 kW, 380 volt motor. The maximum flow rate of each axial-flow pump set is about 18,000 cubic metres per hour.
Delivery of the pump sets is expected to be completed by the end of 2022.
Press release: Pumps for flood control in Paraguay
Press photo: Pumps for flood control in Paraguay