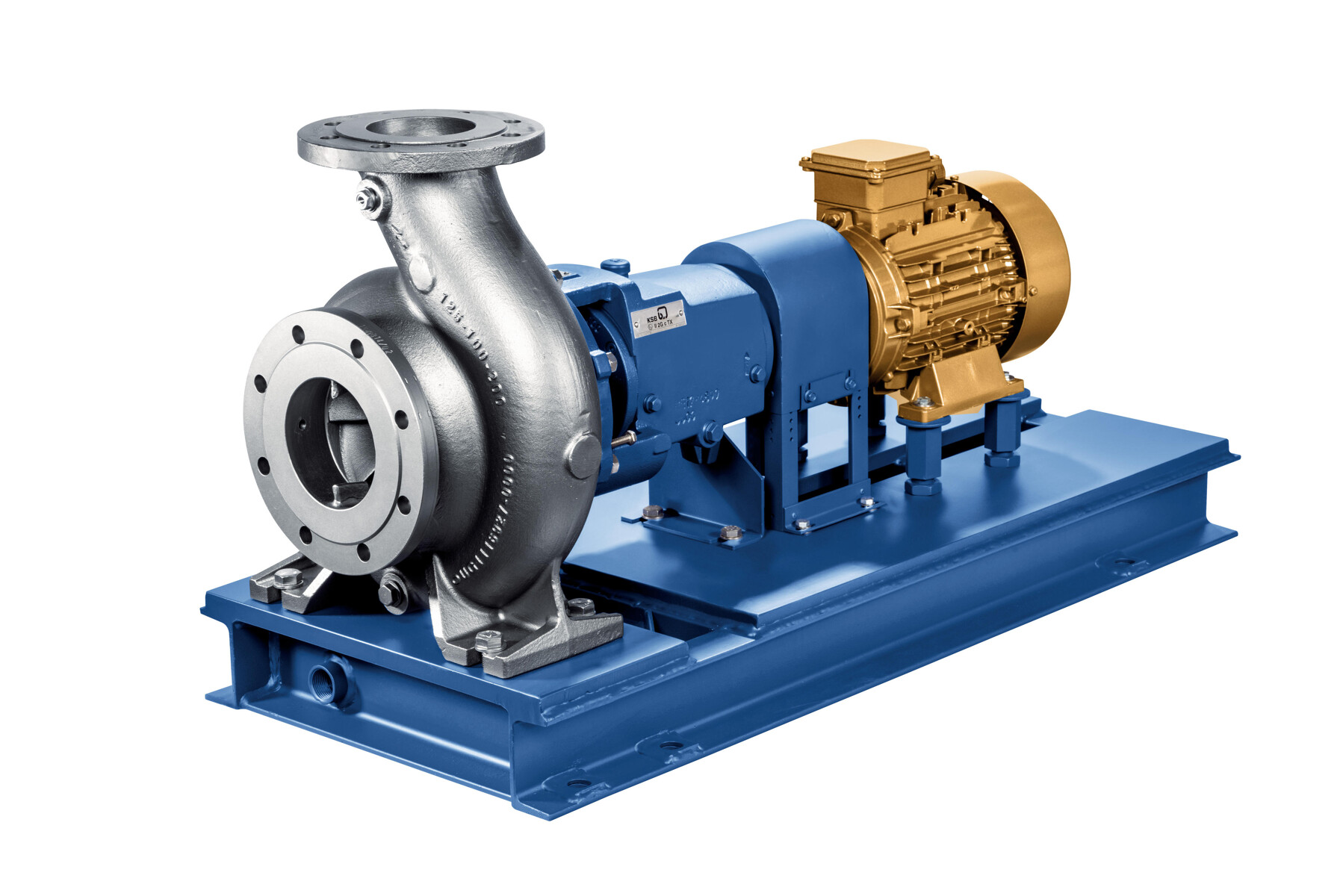 KSB supplying equipment for electrolyser in Norway
By the end of 2022, the KSB Group will have supplied pumps and valves for an electrolysis plant generating green hydrogen.
In the Norwegian industrial estate of Porsgrunn, a major German engineering contractor in the technical gases industry is currently building a 24 MW electrolysis plant for producing green hydrogen as a feedstock for green ammonia, which is required in fertiliser production. The necessary hydrogen is to be generated by means of electrolysis using hydropower.
The pumps to be supplied are standardised chemical pumps of the MegaCPK type series. All wetted parts are made of high-quality duplex steels so as to not impair the function of the electrolyser. The drives are variable speed high-efficiency synchronous reluctance motors of efficiency classes IE4 and IE5.
Luxembourg-based valve manufacturer SISTO Armaturen S.A., which is part of the KSB Group, will supply the project with its SISTO-RSK swing check valves equipped with a special coating. The check valve function is based on a pre-loaded rubber-lined valve disc that is entirely fluid-controlled and reliably prevents any backflow of the fluid handled. The valve is designed without a hinge pin passage to the outside and without any external actuation mechanism. This makes the design largely wear-resistant. Hermetic sealing to atmosphere is taken care of by a static cover gasket.
The KSB Group won the order as the engineering contractor from Dresden had made good experience working with KSB in the past, for example in the construction of polypropylene plants, air separators and carbon dioxide separators.
Press release: KSB supplying equipment for electrolyser in Norway
Press photo: KSB supplying equipment for electrolyser in Norway (MegaCPK)
Press photo: KSB supplying equipment for electrolyser in Norway (SISTO RSK)