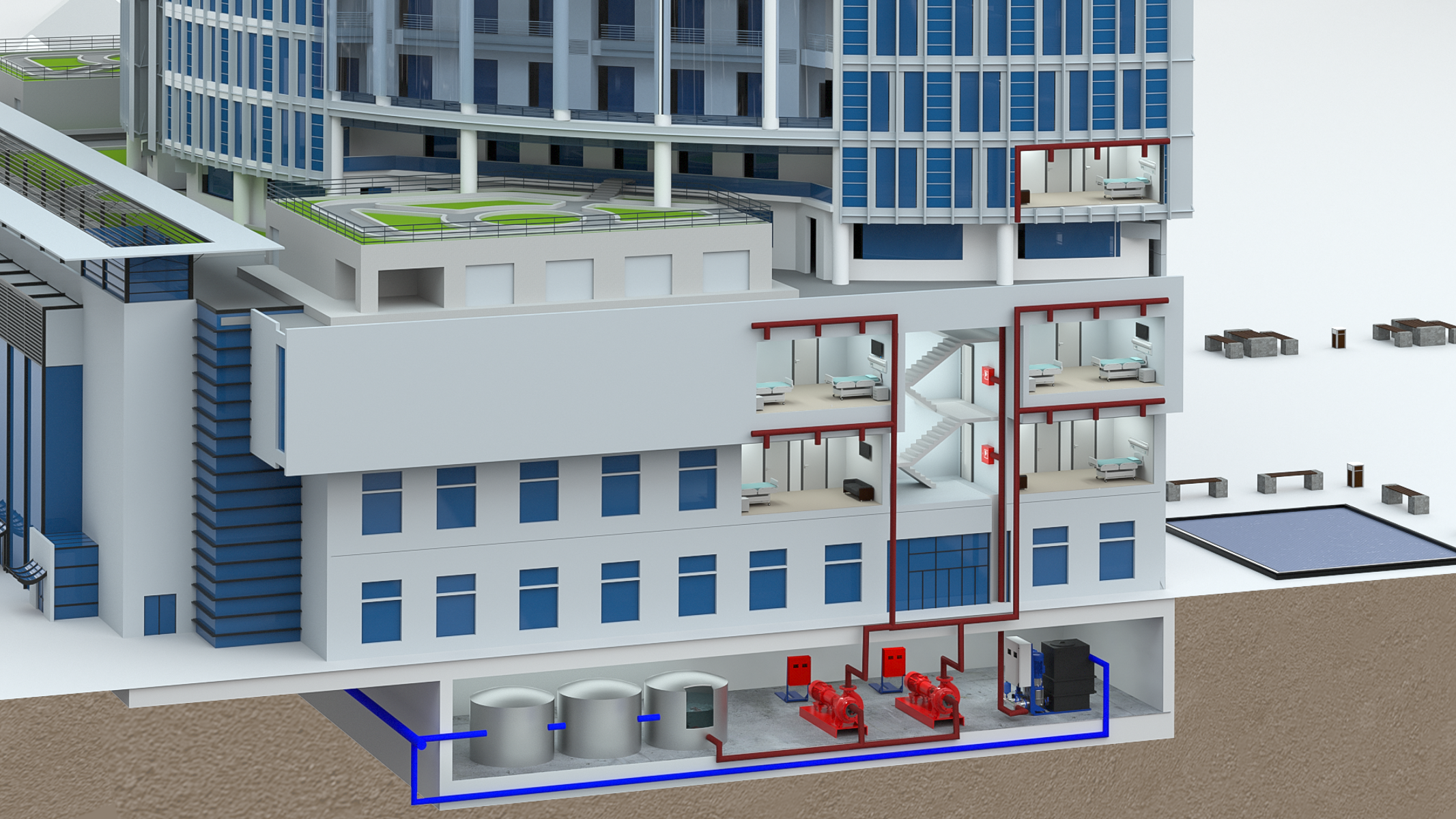 Opt for safety: KSB pump sets for your fire protection
Industrial plants and large buildings are often fitted with fire-fighting systems. Automatic sprinkler installations are able to detect a fire and can extinguish or contain it at an early stage. Hydrant systems are not the same as automatic fire-fighting systems. They provide the pressure required for a user to fight the fire directly.
Be safe in the event of fire: Our sales experts are here to assist you.
Our products for reliable fire protection
KSB at your side: What can we do for you?