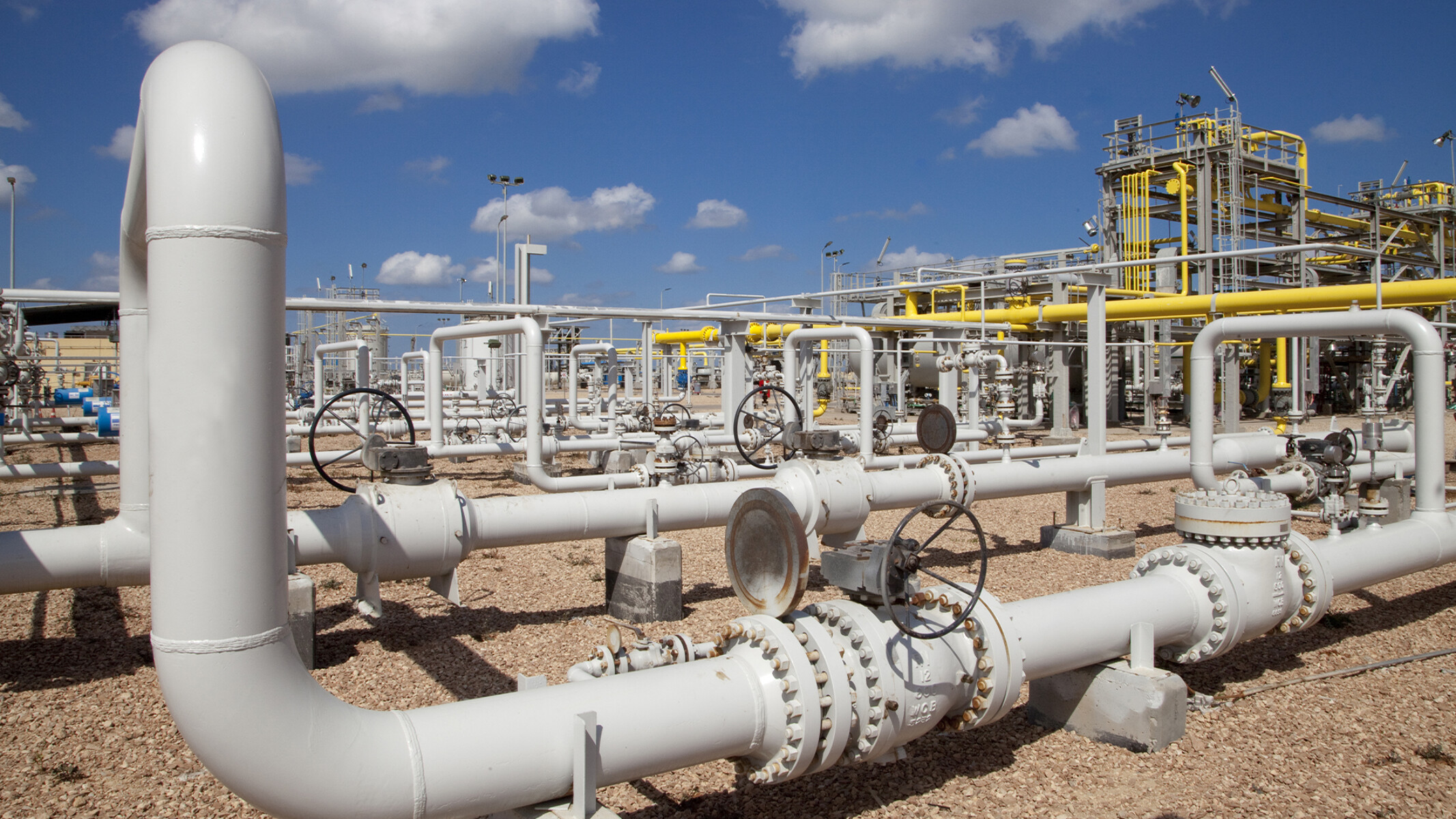 Natural Gas Processing
Reliable pumps make all the difference in natural gas processing. Count on KSB for maximum safety and uptime.
Natural gas requires proper handling from the wellhead to your plant and beyond. Our pumps for the petrochemical industry help move it safely and efficiently.
Refine and purify raw natural gas with ultimate reliability
When your processing equipment extracts impurities like hydrogen sulfides, carbon dioxide, water and mercury, your main concern is reliability. Because exposure is not an option and any unplanned downtime will erase the tight profit margins you work to meet every day. You need ultra-reliable, low-maintenance pumps and valves made to withstand the corrosive elements of raw natural gas, so you can keep your processes in motion. 
Ultra-reliable KSB pumps handle the demands of natural gas processing
We engineer pumps for all of your natural gas processing needs – from ultra-robust process pumps, utility pumps, standard chemical pumps, and even custom-built aggregates. Whether you're looking to transport liquid hydrocarbons from the wellhead, refine and purify raw natural gas, or move pipeline grade natural gas down the line, we have the right solution for your operational requirements. 
Find your best fit: You need ultra-reliable process pumps made for handling natural gas, like our RPH pumps or our RPHb/d two-stage or single-stage between bearings pumps, which reduce the load on bearings and the mechanical seal, for maximum uptime by design.
Or our versatile RPH-V vertical suspended pumps – an ideal solution for the rigorous demands of natural gas and offshore applications.
Dimensioned for heavy-duty use, our CHTR barrel-type pump is engineered for high operating reliability with highly resilient bearings, an extremely durable shaft and mechanical seals that can handle high loads.
The vertical, high-pressure centrifugal pumps from our WKB/WKTR series are made for refinery and petrochemical applications with superior quality bearings and a shaft seal housing designed to API 682. 
Our pumps for the petrochemical industry are engineered to API 610 and well-equipped for heavy-duty applications.
KSB: Your reliability professionals for natural gas processing pumps
When it comes to natural gas processing and getting the most out of your pumps, materials matter. We'll support you in selecting the right materials to withstand exposure to the process medium, as well as high integrity shaft sealing systems to safeguard your equipment operators and ensure maximum availability. Thanks to our tried-and-tested knowledge of metallurgies and the architecture and operation of gas plants, we have the expertise to offer fluid handling solutions that help you meet your goals. 
When selecting and operating process pumps to clean raw natural gas, you need an experienced partner at your side. We support you at every step of the way, including commissioning, training, and regular service. If you ever need a repair, we'll come to you. 
For all your natural gas processing needs, we're your reliability professionals. Count on us for superior products and competent service right from the start.