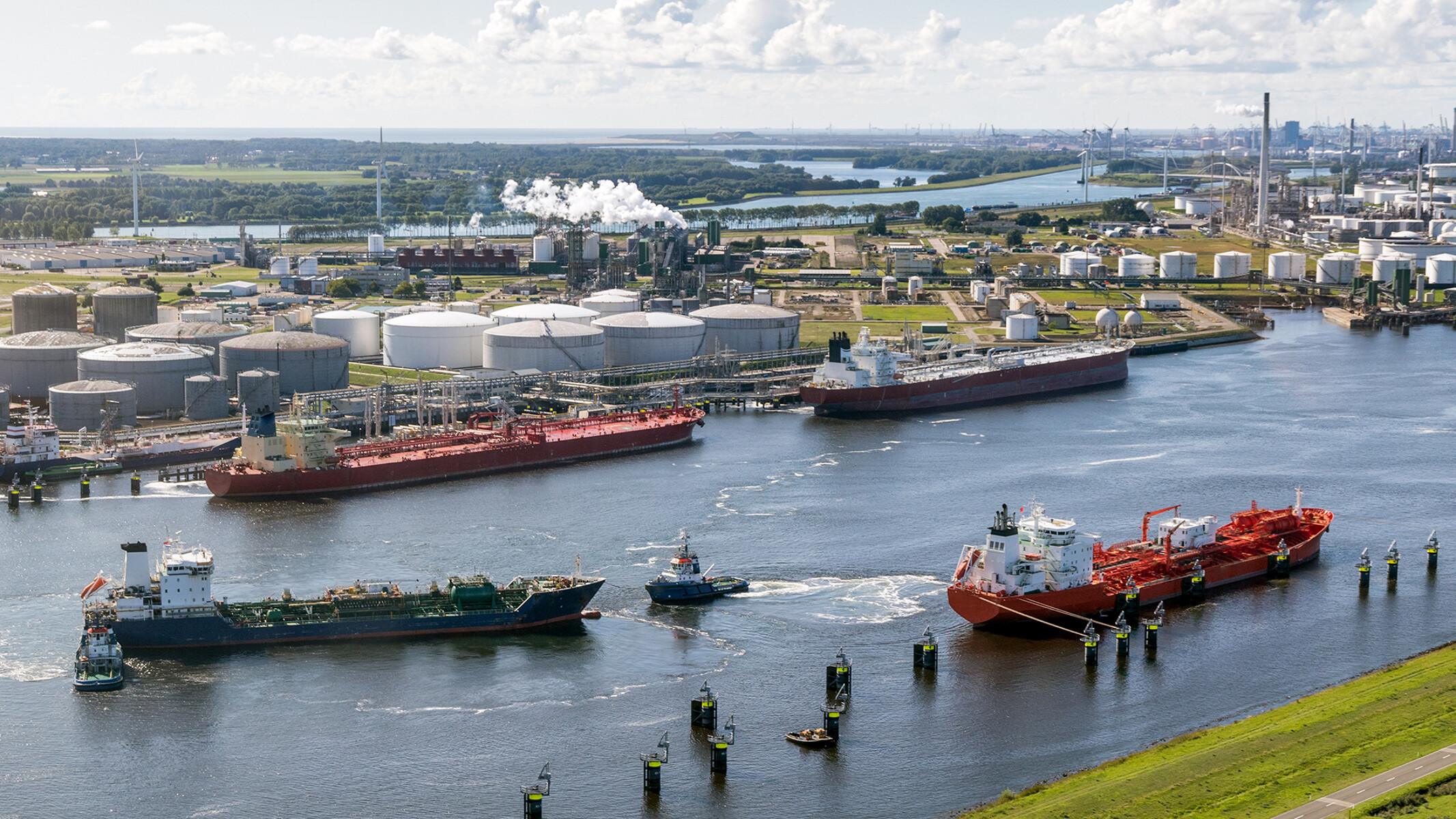 Midstream Transport and Storage
Safe, efficient and reliable KSB pumps for the midstream help transfer and store liquid hydrocarbons before sending them down the line.
In the oil and gas industry, the midstream holds it all together. It also places specific demands on pumps. Learn about our versatile midstream portfolio and the advantages of partnering with KSB.
Meet multiple challenges in midstream oil and gas
As a midstream operator, you want your pumps to move your liquid assets safely within your facility and to their final destination. That requires sustained pressure, even over sizeable heads. Flexible flows and pressure ranges are important, too, because of the diversity of transport and storage facilities. Finally, for the health of your workers, the environment and your business, you also want to ensure zero leaks and spills.
KSB transfer and process pumps: powerful, flexible fluid transport, even under pressure
For midstream oil and gas production, KSB transfer and process pumps power the movement of semi-finished and finished liquid hydrocarbons. Whether you're looking to move midstream assets through transportation and storage networks – or to inland and waterside storage terminals for blending and redistribution, our pumps help you do it powerfully and effectively, with strict containment of fluids at all times. 
Choose your flow and pressure: We offer engineered process pumps with broad flow and pressure ranges, so that you can adapt to the diversity of receipt points in the midstream: from pipelines to oil tankers and rail cars, tanker trucks or barges. 
The modular design of our CHTR pumps lets you vary performance, even to the extremes: Run them at high pressure and under the extreme loads that come with your business.
Pumps in our RPH series deliver outstanding efficiency and performance, along with a broad flow and pressure range.
Our heavy-duty RPHb/d process pumps are compatible with flanges in all standards, making them ideal for midstream applications.
Finally, our vertical column can-type WKTR/WKB pumps are designed to move hydrocarbons over large heads, even under pressure. 
Your all-round partner for midstream pumping solutions: KSB
KSB pumps give you a total-package solution for the diverse requirements of liquid hydrocarbon handling. Because we know your needs, our midstream solutions are made to be efficient, flexible, and safe by design. Our products for the oil and gas industry are engineered to comply with API 610, for heavy-duty performance. 
Whenever you need a solution that's a better fit for your situation, we are also your partner. We have decades of expertise and a proven track record in the transfer and storage markets. So you can talk to us about customised solutions like extra wear-resistant materials or engineered-to-order aggregates. We're well equipped to cater new and evolving requirements in your industry.
And once you decide on one of our midstream pumping solutions, that's just the start. We support you at every step of the way, from getting your new pumps up and running to inspections, maintenance, and if necessary, efficient repairs.