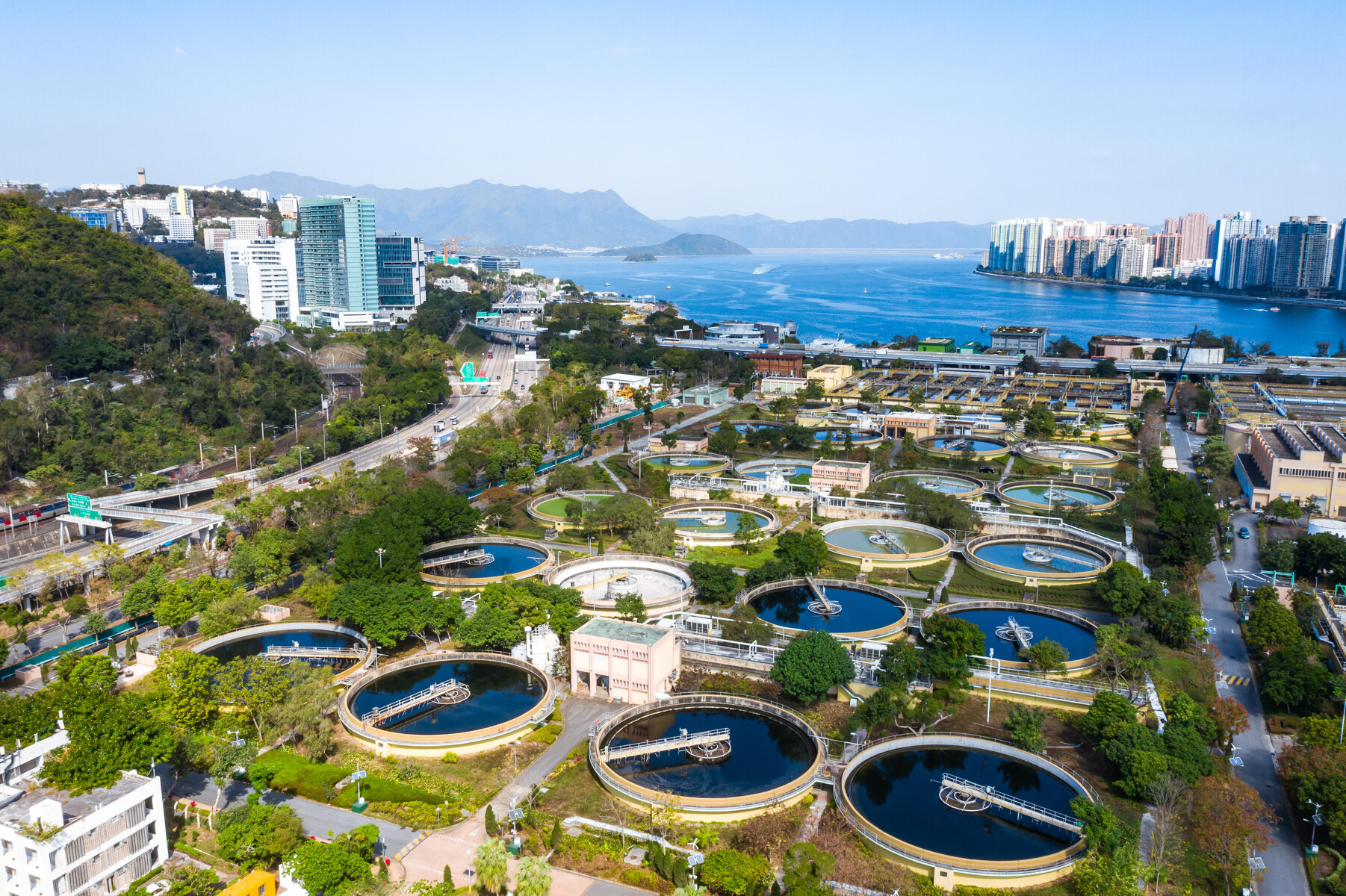 Waste Water Treatment
KSB is a trusted partner for waste water treatment – worldwide
KSB sets standards for waste water treatment around the globe. The waste water treatment plant in Shanghai, one of the biggest in Asia, is just one example of where KSB's products have proven their worth.
The challenges faced in waste water treatment are growing
Engineering contractors dealing with waste water treatment across the globe are all facing the same challenge: sewage, waste water and surface water increasingly contain solids such as wet wipes and stringy material liable to clog pumps. Particularly in times of decreasing budgets and increasing process complexity, waste water treatment plants must be operated as efficiently and smoothly as possible with maintenance requirements being kept to a minimum.
KSB ensures that waste water treatment is reliable and efficient
As an expert in waste water treatment, KSB offers bespoke all-in solutions for pumps, valves and service which help you to operate your system more efficiently and reliably. Optimised processes improve your system's performance while reducing maintenance costs.
KSB's energy-efficient, low-maintenance pumps are employed in waste water treatment plants at all cleaning stages, e.g. for preliminary screening in intake pumping stations, handling primary and floating sludge, and recirculating activated sludge in biological waste water treatment.
Waste water pumps from KSB: non-clogging and absolutely reliable
Designed with non-clogging impellers and large free passages, waste water pumps from the KSB Amarex KRT and Sewatec type series ensure efficient operation even when handling fluids with a high solids content. Energy-saving drives, wear-resistant materials and smart automation products optimise your processes, improve the performance of your system and reduce maintenance requirements. Absolutely water-tight cable entries and mechanical seals with covered springs for use in particularly abrasive waste water are just some of the special design details contributing to even higher levels of reliability.
Mixers produced by KSB aid the degradation of pollutants by circulating waste water. Featuring an optimised hydraulic system and break-proof propeller as well as offering especially long maintenance intervals, the KSB Amaprop mixer sets standards in this segment. The portfolio is complemented by reliable valves such as the HERA-BDS knife gate valves which can be used to shut off pipes, during maintenance work.
All waste water pump performance data is verified at our factory's test facilities. With KSB Helps and KSB EasySelect we provide two professional software solutions to ensure optimum and efficient pump selection.
Thanks to decades of experience on the market, KSB offers comprehensive application knowledge – even for large-scale projects. You can benefit from application and service specialists on hand to provide support throughout the entire life cycle of your system.
Amarex KRT
Horizontal or vertical single-stage submersible motor pump in close-coupled design, with various next-generation impeller types, for wet or dry installation, stationary or transportable version, with energy-saving motor and models for use in potentially explosive atmospheres.
Sewatec
Volute casing pump for horizontal or vertical installation, with various next-generation impeller types, discharge flange to DIN and ANSI standards. Explosion-proof version available.
Amaprop
Horizontal submersible mixer with self-cleaning ECB propeller, close-coupled design, with coaxial spur gear drive. ATEX-compliant version available.
HERA-BD
Knife gate valve to DIN/EN with wafer-type single-piece or two-piece body made of nodular cast iron, bi-directional, with gland packing, non-rising stem, corrosion-protected by epoxy coating.
COBRA-SGP/SGO
Gate valve to DIN/EN with flanged ends, elastomer-coated wedge, bolted bonnet, rotating stem, inside screw, body made of nodular cast iron.
APORIS-DEB02
Double-offset butterfly valve with epoxy coating. Perfect shut-off in either flow direction. Flanged ends to EN standards, body and valve disc made of nodular cast iron.
KSB success stories – read for yourself