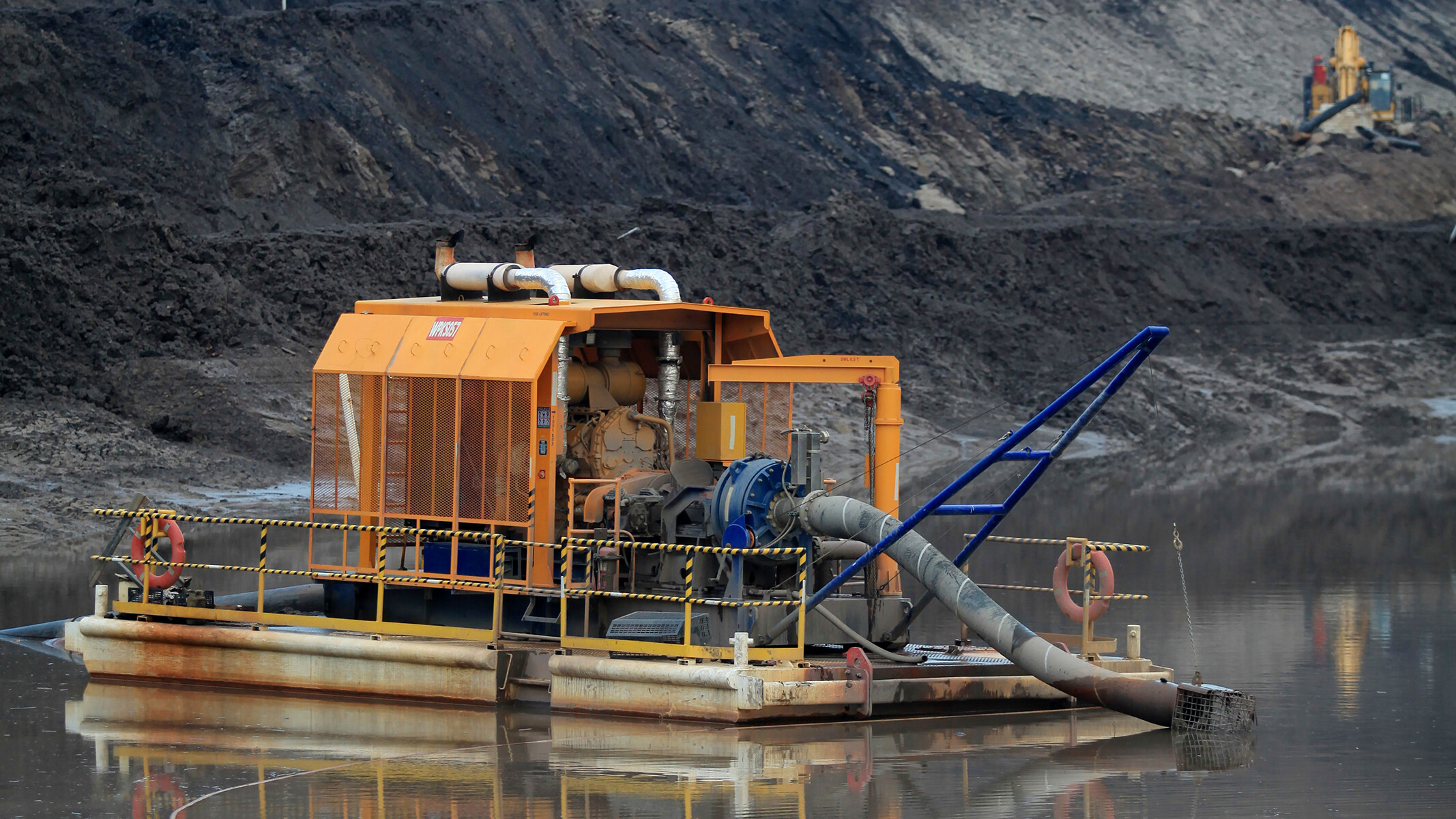 Process Water and Dewatering
KSB delivers high-performance mine drainage and process water solutions that improve your bottom line.
Mining water pumps need to conserve precious water while standing up to tough slurries. Heavy-duty pumps and services from KSB help you tackle the challenges of mine dewatering and process water applications without sacrificing on performance.
Dewatering and process water applications demand durable, efficient pumps.
Water is essential to mining activities, which require efficient technologies for handling this precious resource. Parallel to the supply, recovery and treatment of process water, the need for mine drainage poses another critical challenge. If groundwater is not regularly removed, a mine will become flooded – which makes efficient dewatering systems a crucial aspect of mine maintenance. Both process water and dewatering applications can contain abrasive and corrosive materials, so products designed to tackle these challenges must be rugged and reliable. Whether an application contains mild slurries or coarse abrasives such as sand and gravel, it is important to find the right mining water pumps and systems for your specific requirements. Well-matched systems help maximise the longevity and efficiency of your applications while optimising cost-performance ratios.
KSB offers expert-designed pumps for harsh slurries.
KSB designs and manufacture solutions for a variety of mining water applications. Our pumps are used for water supply, water recovery and water treatment, including sewage and process water treatment as well as sludge dewatering. When it comes to dewatering systems, our components and services enable reliable groundwater lowering in open pit dewatering, underground drainage and borehole drainage applications.
Our vast product portfolio includes submersible pumps, dewatering pumps, borehole pumps and process water pumps other process pumps, so you'll always find the right product for your needs. Custom-engineered solutions are also available to enable ultimate efficiency and lower operating costs. Additionally, as a premier supplier of complete pump sets, we can help you homogenise your pump landscape and streamline your maintenance processes. The result: rugged, hassle-free solutions from a single source – backed by the best service in the industry.
Proven mine dewatering and process water technology meets full-service support.
The proven quality of our components is based on top-notch engineering and decades-long experience. Through KSB's global collaboration, we have accumulated over 90 years of project experience in the mining business, and we bring this depth of expertise to every new project. By combining superior corrosion- and abrasion-resistant materials with an expert's eye for detail, we are able to offer tough, durable products that keep your operations running smoothly. 
In addition to precisely engineered pump technology, our customers receive seamless support for our process water and dewatering solutions – including onsite installation and set-up. When it comes to maintenance, our broad network of local service centres means that our skilled technicians and critical spare parts are always just around the corner. This full life-cycle service approach minimises your downtime and operating costs. 
Get in touch today to discuss how we can support you in reducing, reusing and treating process water and meeting your requirements for groundwater management.