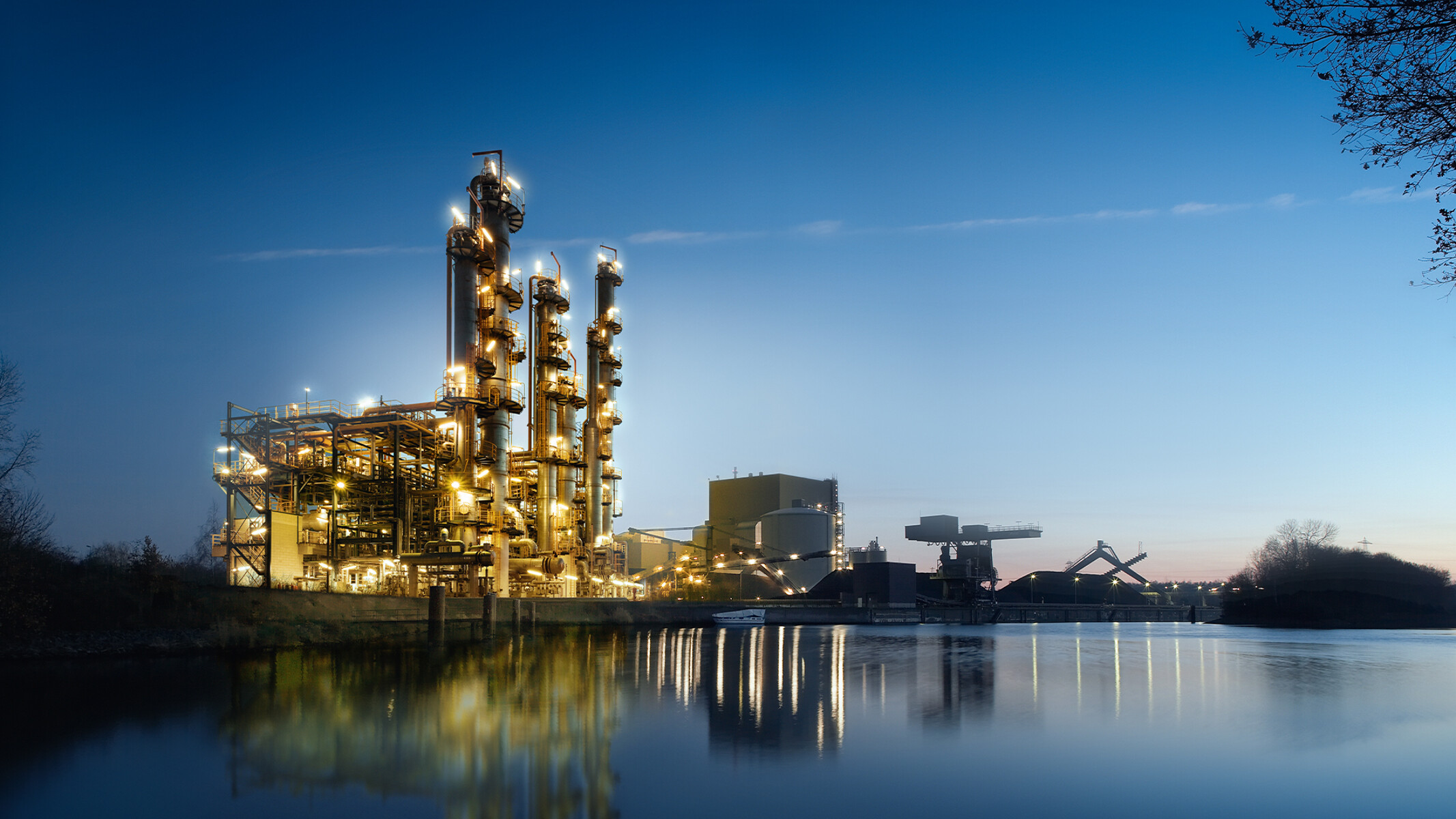 Performance in Chemicals Production
KSB products make sure that chemical substances are transported safely and reliably without any leaks. 
Transporting chemical substances places exacting demands on your process equipment and the materials used in its construction. 
With our products we want to offer you operational excellence in Chemicals Production. 
One thing is for sure, Chemical Production is an industry with extreme challenges. When transporting chemical substances exacting demands are placed – either on the process equipment or the materials used in its construction. Therefore, numerous applicable safety regulations are needed. 
In the Chemical Production chemical pumps have to withstand extremely harsh conditions like aggressive fluids that push machines and materials to their limits. Additionally, the fluid-handling technologies employed must offer a trouble-free, efficient operation and a low maintenance in order to guarantee a smooth running at all times and to minimize life cycle costs. Operational safety and the certainty that no leakage will occur at any time - regardless of whether you are handling aggressive, corrosive or even explosive liquids - is absolutely necessary.

KSB's advanced fluid-handling products will ensure you the dependable performance of your processes so that you can focus on your core business as well as the safe and profitable operation of your plant in the meantime. Our optimized hydraulic systems and smart drive solutions ensure you an energy-efficient operation, and with the help of our comprehensive service – from installation and commissioning to inspection, maintenance and on-site repair – and our innovative technology you can reduce your total cost of ownership, too. 

The numerous benefits of KSB chemical pumps are obvious: 
You profit from flexible and individual solutions thanks to our broad product portfolio. We also supply reliable pumping and controlled-containment of the most demanding fluids – of course in compliance with the highest safety standards. And even during the extreme conditions, we provide suitable solutions thanks to a high abrasion and corrosion resistance of our products.
To sum it up, we can offer you a wide range of products for chemicals production like:
Seal-less pumps
Pumps for solids-laden fluids
High-pressure pumps
Shut-off valves
Control valves
Safety valves
Mechanical seals
Drives and variable speed systems
Applications in Chemicals Production