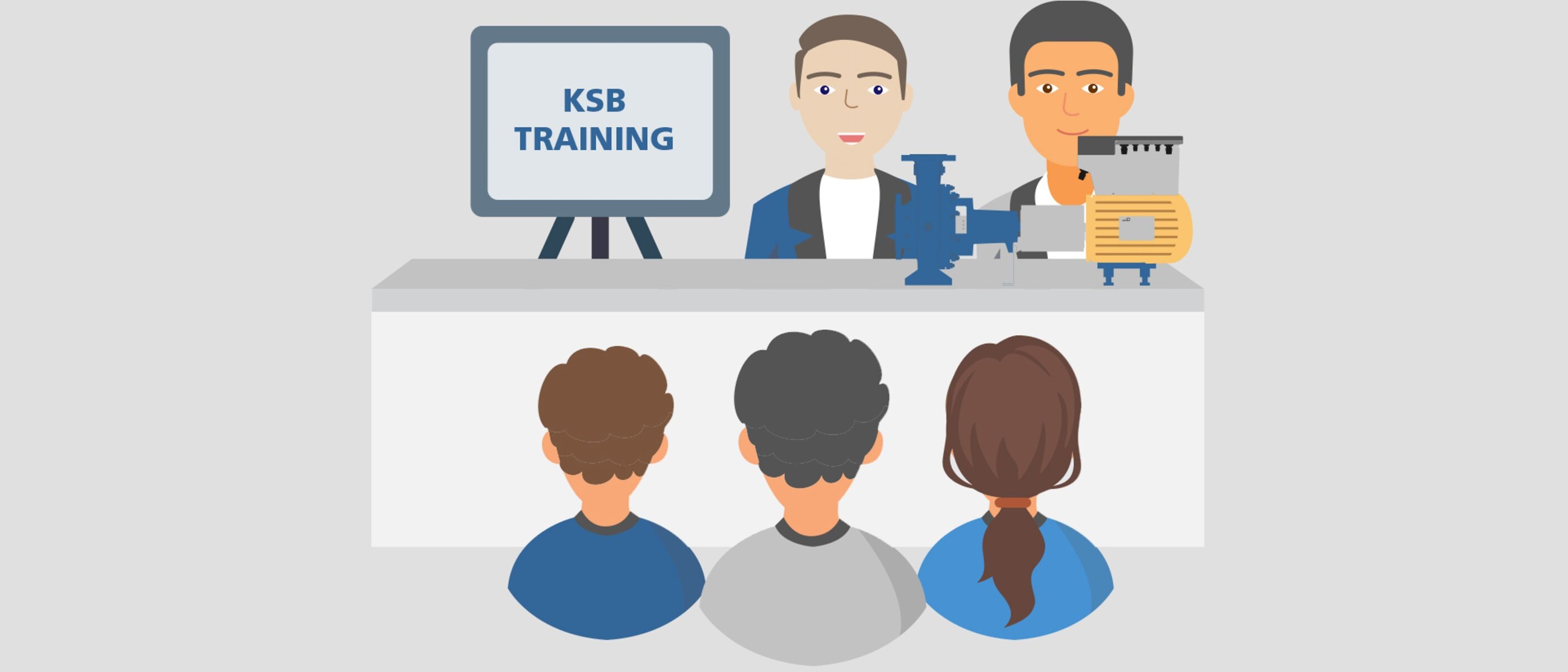 Training by the KSB TRAINING CENTER
Our face-to-face and remote training courses
We organise training in hydraulics, technical skills, maintenance, energy efficiency, and pump and valve selection.
Dear customers and partners,
We sincerely hope you're all keeping well. The exceptional circumstances that we're currently facing are forcing us all to adapt in order to limit the spread of COVID-19 as much as possible.
Therefore, following government announcements on 28 October 2020, the whole team of the KSB Training Center are continuing to work remotely. 
We were delighted to welcome you to our premises when we reopened on 1 September 2020, and we look forward to welcoming you back again from January 2021!
In the meantime, please feel free to browse through our new 2021 catalogue.
All the best,
The Training Center team
We support your training projects.
To help develop your skills or those of your employees, we offer a wide range of training courses listed in our catalogue (INTER-company training), or tailored programmes based on your requirements (INTRA-company or tailored training).
Our tailored training courses, delivered by our own expert trainers, are highly valued by our customers.
Do you have your own training initiative or questions about our programmes? Get in touch!
Training innovation
Why has the KSB Training Center incorporated e-learning and virtual reality modules into their training courses?
To strengthen educational foundations using a fun, interactive approach
To offer greater flexibility
To save time