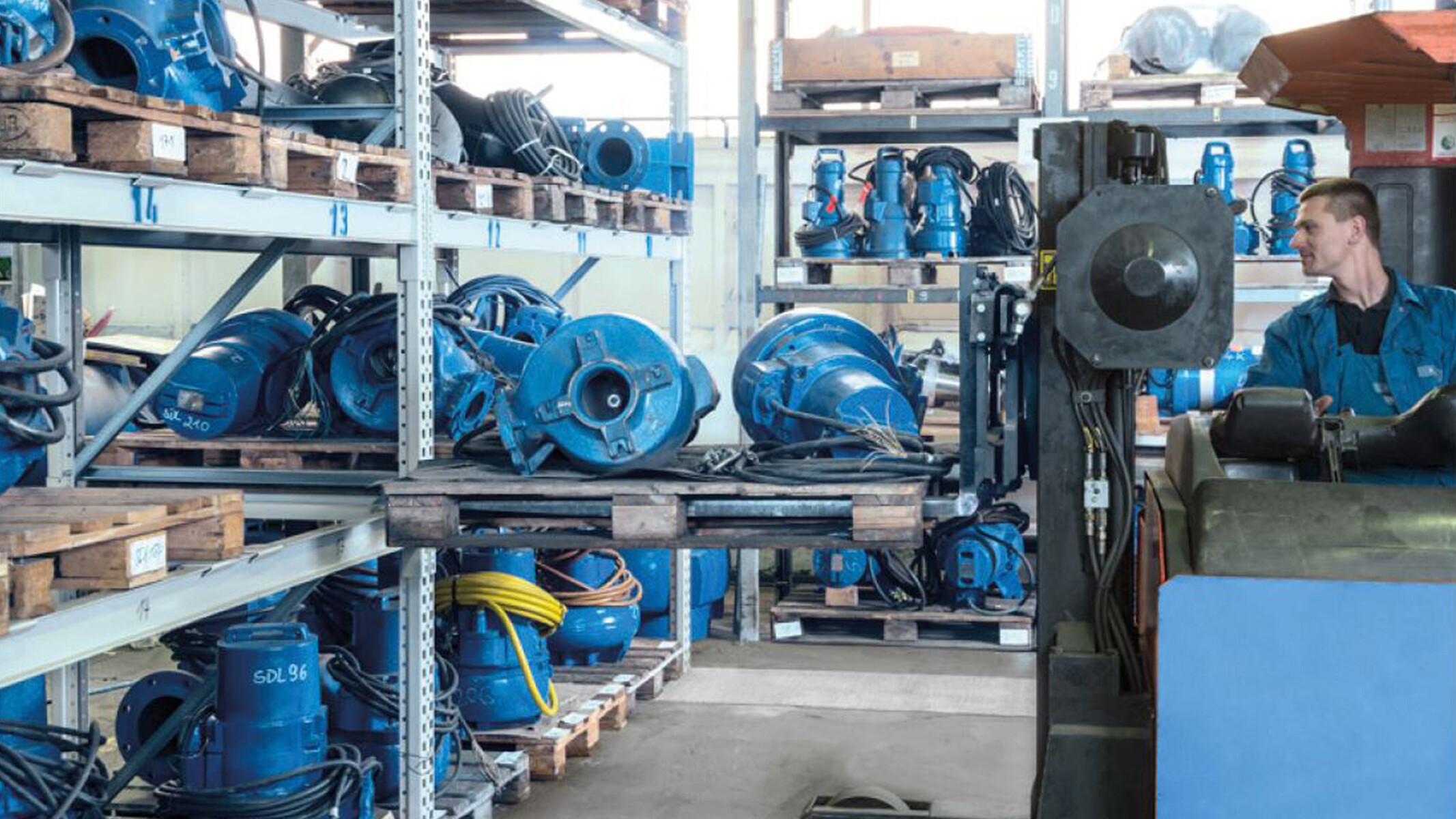 KSB SupremeServ rental contracts
The solution for temporary pumping requirements
Optimal production management depends on the continuous operation of your facilities. As a manufacturer and expert in pumping solutions, KSB will meet your temporary pumping needs by offering an equipment rental service.
When you need equipment for a specific pumping application or for a limited period, make use of the KSB SupremeServ equipment rental service. More than 120 pumps, mixers, frequency inverters and the most important accessories required are available for rental at short notice.
A wide range of branches of industry are likely to benefit from this service, including construction companies, industrial enterprises, farms, waste water treatment plants and municipalities.
The fairest price
The rental fee is calculated based on the model chosen and the period of use. Our offer will also include a long-term rental option with negotiated rates.
The detailed financial breakdown we provide will enable you to select the solution that best meets your needs.
Benefits
Have equipment at your disposal in an instant
Ensure that facilities continue to operate
Save on the cost of emergency repairs
Avoid price fluctuations by negotiating special conditions for long-term rental or choosing a rental purchase option.
Motors and replacement frequency inverters for pump sets
When a motor breaks down, process downtime can produce significant costs associated with a production downtime.
KSB, manufacturer of pumps, valves and motors and expert in maintaining and optimising all brands of rotating equipment, has a perfect understanding of this problem.
So you can restart production without delay, KSB SupremeServ, the service arm of KSB, has set up an express delivery solution to cover the whole of France, providing:
All asynchronous motors up to 55 kW 
The most common standard motors
Frequency inverters
The highly skilled KSB SupremeServ technicians are ever ready to
remove, re-install and commission your motors and their frequency inverters
and provide maintenance service on site or in the service centre in line with good engineering practice.
Motors and replacement frequency inverters for pump sets