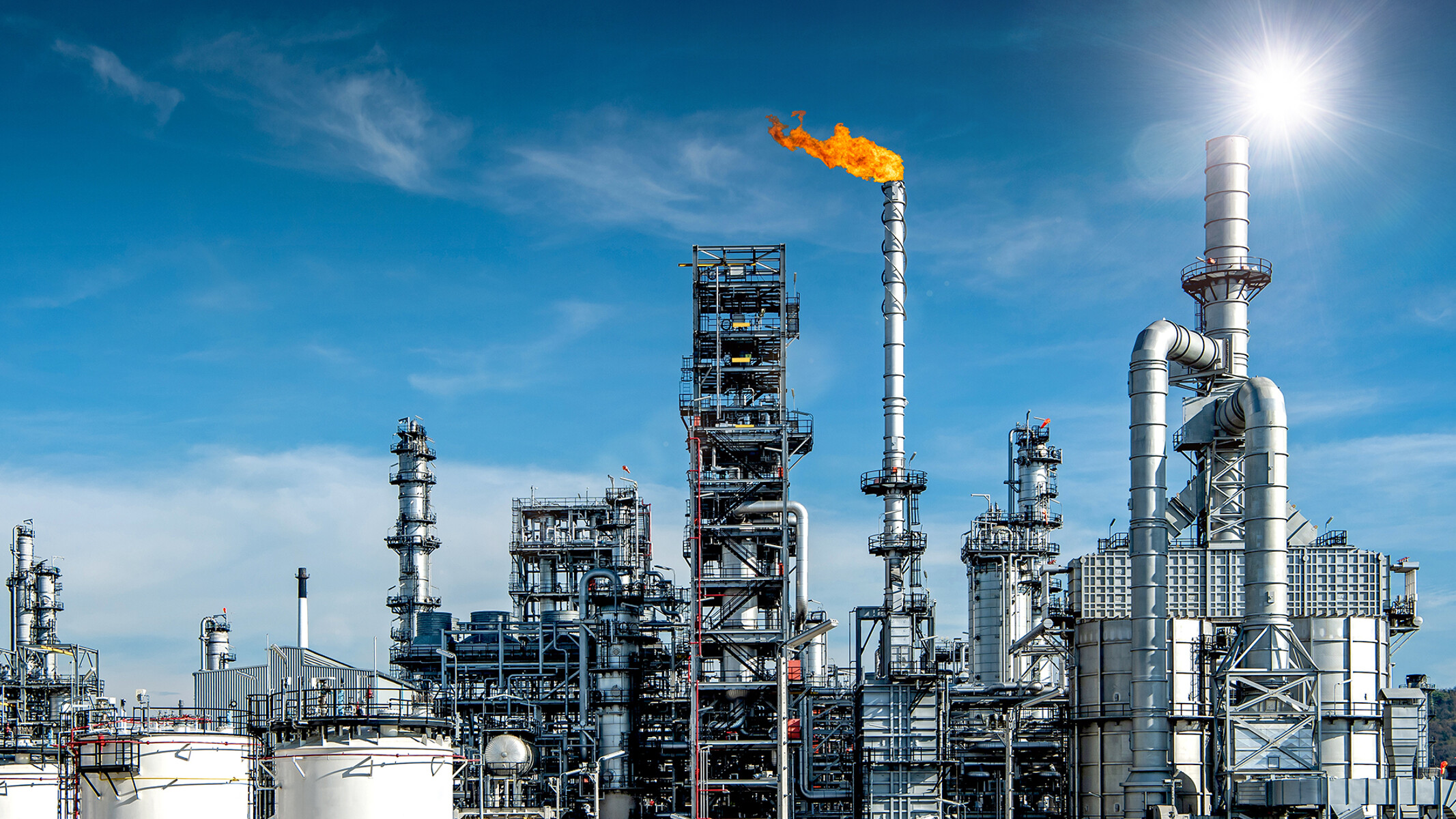 Downstream Hydrocarbon Processing
KSB pumps keep complex downstream systems in motion, delivering high-value products for industry and everyday life.
As refineries transform crude oil into products that fuel our economy, heat homes and factories, and fertilise soil, they rely on heavy-duty KSB pumps to circulate challenging fluids.
Move hot hydrocarbon streams safely and efficiently
If you're operating a downstream refinery, you know the challenges of keeping crude oil and its derivatives in motion. To ensure swift, efficient and safe processing, you need heavy-duty equipment that can stand up to the immense heat and heavy loads required to transform crude into multiple distillates. At the heart of these value-adding operations are various types of refinery pumps – such as oil transfer and process pumps – that move your viscous flows, even when the going gets hot, heavy and caustic.
KSB process pumps enable swift and reliable downstream operations
As an experienced partner to the oil and gas industry, we offer a wide range of refinery pumps to meet all your hydrocarbon processing needs. Like process pumps to charge your process units, manage multiple distillation side streams, feed secondary process units or ship your finished products and by-products. 
Find the model for your downstream needs: Our rugged RPH, RPHb/d and RPH-V process pumps or multi-stage CHTR barrel-type pumps, as well as our vertical WKTR/WKB pumps are engineered for the high-pressure, heavy-duty operations of the downstream oil and gas industry. 
Likewise, you can count on utility pumps from our KWP, Omega, RDLO and other series for applications such as producing steam and circulating hot oils throughout the labyrinth of close-fitting piping systems found in refineries.
Our extensive product portfolio supports all fluid-handling requirements while ensuring safe, reliable and efficient operation so you can meet your throughput quotas. 
Your benefits: Powerful pumps meet comprehensive service for downstream oil and gas
Safe, effective crude oil processing demands durable pumps capable of standing up to all types of extremes. Not only for the bottom line of your business, but because several essential sectors rely on the value-adding operations of refineries. Our innovative technologies keep your downstream operations moving, for maximum uptime and a lower total cost of ownership.
Got a special challenge you'd like to address? Talk to us about engineered-to-order aggregates and custom solutions for your refinery. Our experts in advanced hydraulics and materials are always ready to improve the design and the wear-and-tear characteristics of our pumps and assemblies. 
Once you choose a solution, we'll also be there to install, inspect and repair it so you can be sure that your refinery is always operating at its best.