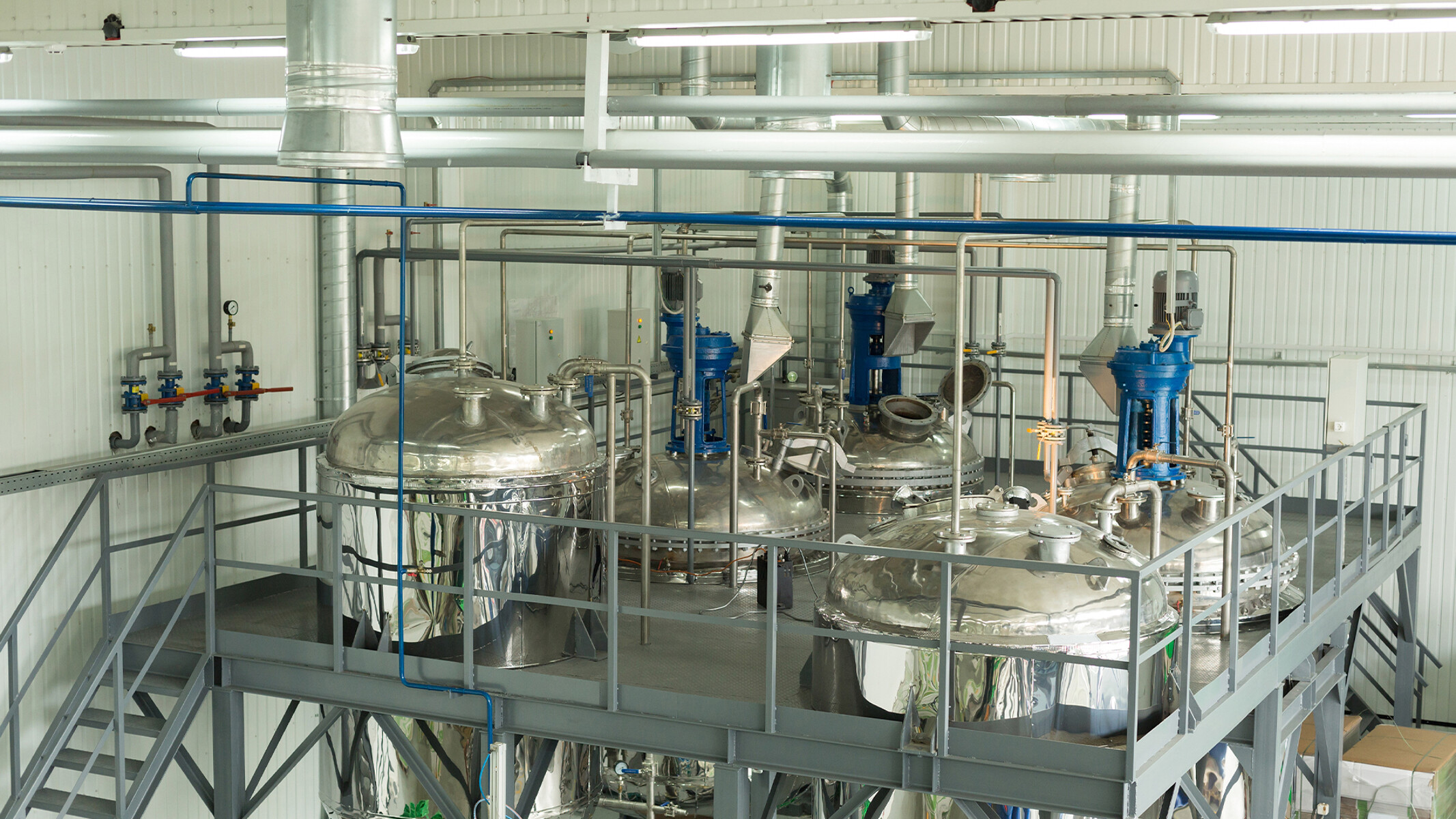 Speciality Chemicals Production
KSB pumps handle demanding speciality chemicals safely – for more efficient and profitable batch processes.
Many industries depend on high-quality speciality chemicals, made to order. Our flexible solutions support smooth, short cycles, so you can focus on safety and profitability.
Become even more flexible with reliable pump solutions
Batch processing of performance chemicals requires a tremendous degree of flexibility. Whether your custom manufacturing plant specialises in elastomers, industrial gases, or agrochemicals, your operating cycles are always short and intense, and must run without a hitch. What's more, you need to keep quality high while protecting employees and the environment. That's a lot to manage, right? Don't worry: We've developed our products and services for more peace of mind.
High adaptability for high quality – batch after batch
For custom manufacturing plants producing high-value speciality chemicals, flexible and dependable fluid handling ensures profitability. Plants need reliable pumping equipment that will support a wide variety of workflows. For these reasons, KSB's world-class products are the perfect fit for performance chemical processes.
Have a look, find your match: Our extensive portfolio for speciality chemical manufacturing includes corrosion-resistant, standardised process pumps, seal-less pumps, high-pressure pumps, and much more.
A clear leader, our MegaCPK is the top standardised chemical pump in its class. Optimised hydraulic components set new standards in energy efficiency, while low NPSH ensures smooth and quiet operation.
The Magnochem magnetic drive pump series, available in many different variants, also meets your most stringent requirements.
The CPKN is ideal for pumping aggressive organic and inorganic fluids in chemical process engineering.
And the Estigia vertical immersion pump is available in an ATEX-compliant version.
Reliably handling everything from hot acids to solids-laden lyes, KSB pumps are your trustworthy partners for batch chemical production.
How KSB supports speciality chemical production
We understand the extreme time pressures you face. KSB's advanced fluid-handling technologies ensure that aggressive, corrosive and explosive fluids are safely contained and transported. Our expertly engineered chemical pumps offer trouble-free, efficient operation along with low life cycle costs. 
But we deliver more than robust, reliable products – we also support you in developing custom processes. Take advantage of our application know-how!
Beyond that, we offer specialist services: from installation and commissioning, to inspection and maintenance. And if any repairs are needed, we come to you.
Why do effect chemical producers keep returning to KSB? For two good reasons: They benefit from our deep knowledge and our broad range of products for batch manufacturing in the chemical industry.
MegaCPK
Horizontal radially split volute casing pump in back pull-out design, with radial impeller, single-entry, single-stage, to DIN EN ISO 5199, dimensions to DIN EN ISO 2858, complemented by nominal diameters DN25 and ≥DN200, in large range of material and seal variants; also available as a variant with "wet" shaft and conical seal chamber. ATEX-compliant version available.
Magnochem
Horizontal seal-less volute casing pump in back pull-out design, with magnetic drive, to DIN EN ISO 2858 / ISO 5199, with radial impeller, single-entry, single-stage. ATEX-compliant version available.
Estigia
Vertical immersion pump for wet installation, with various impeller types designed to meet specific fluid requirements. Supplied with discharge pipe extending above the cover plate, DN according to nominal flow rate. Sealing by lip seal, single or double cartridge mechanical seal. ATEX-compliant version available.
KE
Centred-disc butterfly valve with ISO 5211 compliant square shaft end and PFA liner. With lever, manual gearbox, pneumatic or electric actuator. With wafer-type body (T1), full-lug body (T4) or U-section body with raised faces (T6). EN, ASME, JIS connections possible.
ISORIA 10/16
Centred-disc butterfly valve with ISO 5211 compliant square shaft end, sealed by elastomer liner, with lever or manual gearbox, pneumatic, electric or hydraulic actuator. Wafer-type body (T1), semi-lug body (T2), full-lug body (T4) or U-section body with flat faces (T5). Body types T2 and T4 are suitable for downstream dismantling and dead-end service with counterflange. Connections to EN, ASME, JIS.
SISTO-20
Weir-type diaphragm valve to DIN/EN with flanged ends, threaded socket ends or socket weld ends, in straight-way pattern; shut-off and sealing to atmosphere by supported and confined diaphragm; body with coating or lining, position indicator with integrated stem protection. All moving parts are separated from the fluid by the diaphragm. Maintenance-free.