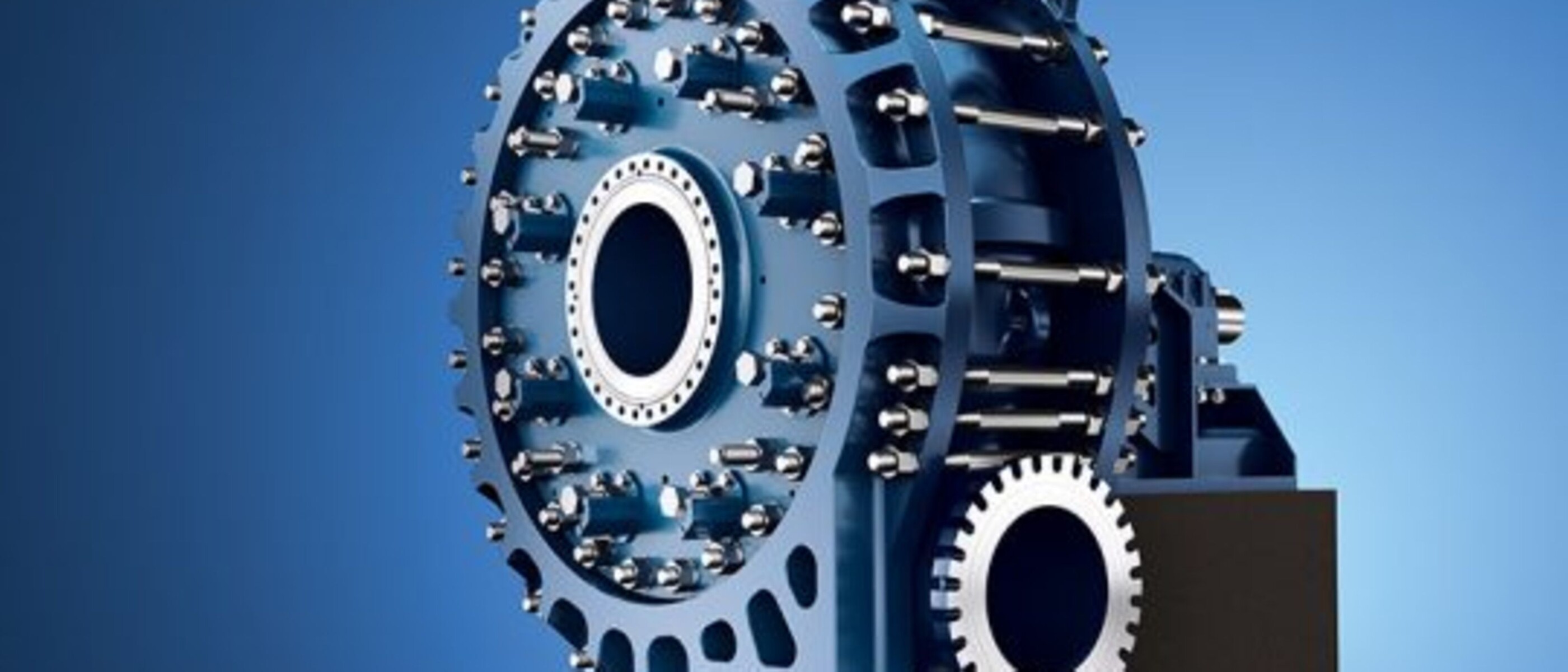 It's Official: The TBC-92 is the Largest Pump in the Oil Sands
KSB is proud of our customers and what they accomplish every day with the help of our slurry pumps. Occasionally, customers face operational challenges that existing equipment just can't handle. That's what inspires our engineers to create bigger and better pumps that continue our legacy of reliability and commitment to customer service. One recent innovation is the GIW® TBC-92 slurry pump — the latest in a long line of high-pressure pumps — that promises new heights of production!
The project: Meet the TBC-92
We're proud to claim the GIW® TBC-92 as the largest slurry pump currently operating in the Canadian oil sands . Weighing in at roughly 209,000 pounds — equivalent to a fully loaded Airbus A321 plane — it is by far the heaviest pump KSB has ever designed for the oil sands industry. It boasts a 92″ impeller diameter, with an adjustable suction liner.
In the course of designing such a massive pump, our engineers put special care into the TBC-92's maintainability and materials, as well as the construction of its pressure-containing components. Our expertise, developed over years in the oil sands industry, allowed our engineers to create a pump that would fulfill the specific needs of its operators. While it incorporates elements from the GIW® TBC-84 "Super Pump," the TBC-92's design mainly builds upon that of our cutting-edge MDX product line, used in heavy-duty mining circuits throughout the world of hard rock mining.
The TBC-92 will provide customers with longer run times, fewer outages, increased production, and a lower cost of ownership. The pump's sturdy, slow-turning impeller and heavy components contribute to a long wear life that reaches up to 6,000 hours of operation before requiring a wet-end component change. What's more, the pump comes with custom-designed lifting devices to facilitate safe component removal and installation. It even features an easy-to-use adjustable suction liner that can be moved without shutting down the pump, helping in maintaining the gap between the impeller and suction liner.
Our customers: On their way to success
Our engineers work closely with the staff who use our pumps every day so that we can create products that lead to customer success.
In one customer's operation, the mine had dedicated lines to particular processing areas; this meant that if one line went down, production was impacted across the board. To address this issue and to maximize production, they chose to tie the lines together so that either processing area could receive ore.
By combining the lines, the customer now needed a pump with an increased flow rate and a higher capacity than any other pump currently on the market. Since an off-the-shelf option did not exist, they chose to partner with KSB to develop the TBC-92. After manufacturing the pump, KSB conducted extensive performance testing in the GIW® Hydraulic Lab Performance testing, and provided hands-on support and training. This made the customer even more confident in the TBC-92's abilities. KSB provided further support by assigning a dedicated site account manager to oversee installation and startup, maintenance planning, and suction liner adjustments.
The Solution: Expanding our reach
This TBC-92 installation marks an exciting milestone for us; KSB now has pumps in all existing hydrotransport applications. We look forward to future opportunities in the oil sands and developing our partnership with our customers. As always, customers in the oil sands will have the full benefit of services and parts supply based out of the Fort McMurray location.
The final commissioning of these monumental pumps was completed in January 2020. All three pumps are still in service.
The success of the TBC-92 is a testament to KSB's commitment to meeting customers' needs from concept to operation. With KSB's centralized, top-notch facilities, operators can be certain that this pump is head and shoulders above the competition.