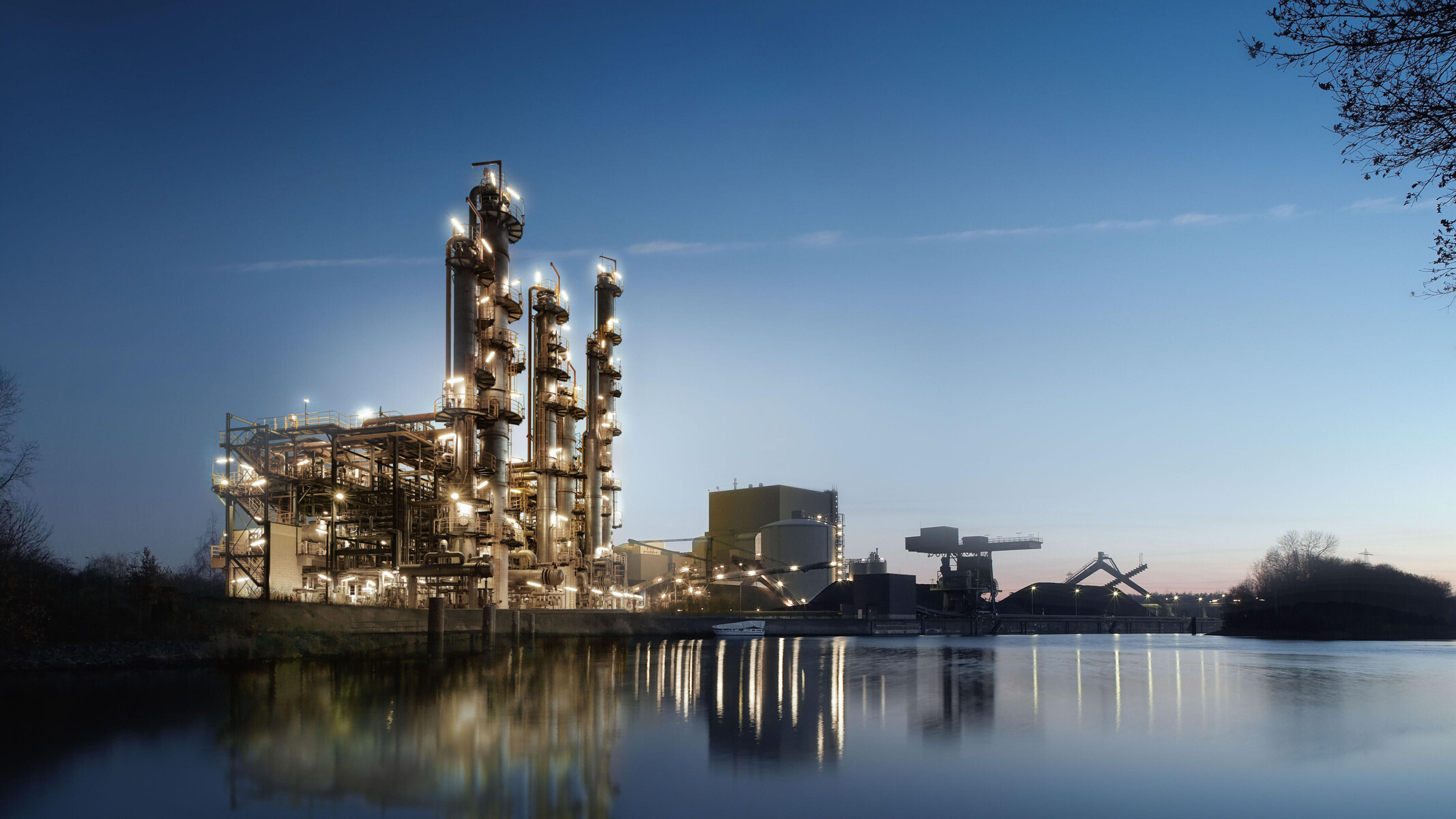 Chemicals Production
Setting the standard: chemical engineering with pumps from KSB
Chemical pumps have to withstand extremely harsh conditions. Aggressive fluids push machines and materials to their limits. But KSB's products can withstand this demanding environment.
An industry with extreme challenges
Transporting chemical substances places exacting demands on chemical pumps and the materials used in their manufacture – as do numerous applicable safety regulations. This is why absolute operating reliability and zero leakage are particularly important in chemicals production. The process pumps employed must offer trouble-free, efficient operation and low maintenance in order to guarantee smooth running at all times and minimise life cycle costs. 
Achieve the right chemistry with pumps from the specialist: KSB  
Chemical pumps and valves from KSB can withstand even extreme conditions. They offer absolute reliability and zero leakage at all times – regardless of whether they are handling aggressive, corrosive or explosive fluids. And they meet all industry-standard safety requirements. Even in the chemical industry's most challenging applications, KSB's highly advanced process pumps deliver maximum operational reliability and a long service life. And this is how KSB helps you keep the life cycle costs of your plant low.
As a supplier of chemical pumps with a globally unparalleled full-range portfolio, KSB offers not only technologically advanced pump and valve series, but also comprehensive service solutions and the unique know-how of a chemical specialist.
A range of chemical pumps for limitless applications
KSB chemical pumps such as the MegaCPK form the basis of numerous standards and are particularly suitable for pumping aggressive liquids in the chemical and petrochemical industries. Thanks to its special design, this pump also provides maximum safety in potentially explosive atmospheres in accordance with the ATEX Directives.
The tried-and-tested chemical pump series have been continually developed and improved by tapping into KSB's unique wealth of knowledge and unsurpassed experience in chemicals production. KSB conducts intensive research into new technologies and develops innovative new materials. Leak-free handling of demanding fluids is in some cases only possible thanks to these purpose-built materials and seals. This applies to petrochemical industry processes and to those involving specialised chemicals and the production of biofuels and industrial gases.
With its best-selling MegaCPK pump, KSB offers you a unique modular design system with 45 pump sizes and 58 hydraulic systems to choose from. Designed to DIN EN ISO 2858 / ISO 5199, this modular pump family delivers the highest levels of operational reliability with maximum availability. But KSB also offers you many other high-performance type series for chemical applications including the versatile Magnochem mag-drive pump and the KWP, a pump for solids-laden fluids.
Discover products for your application in our Finnish product catalogue and integrated webshop!