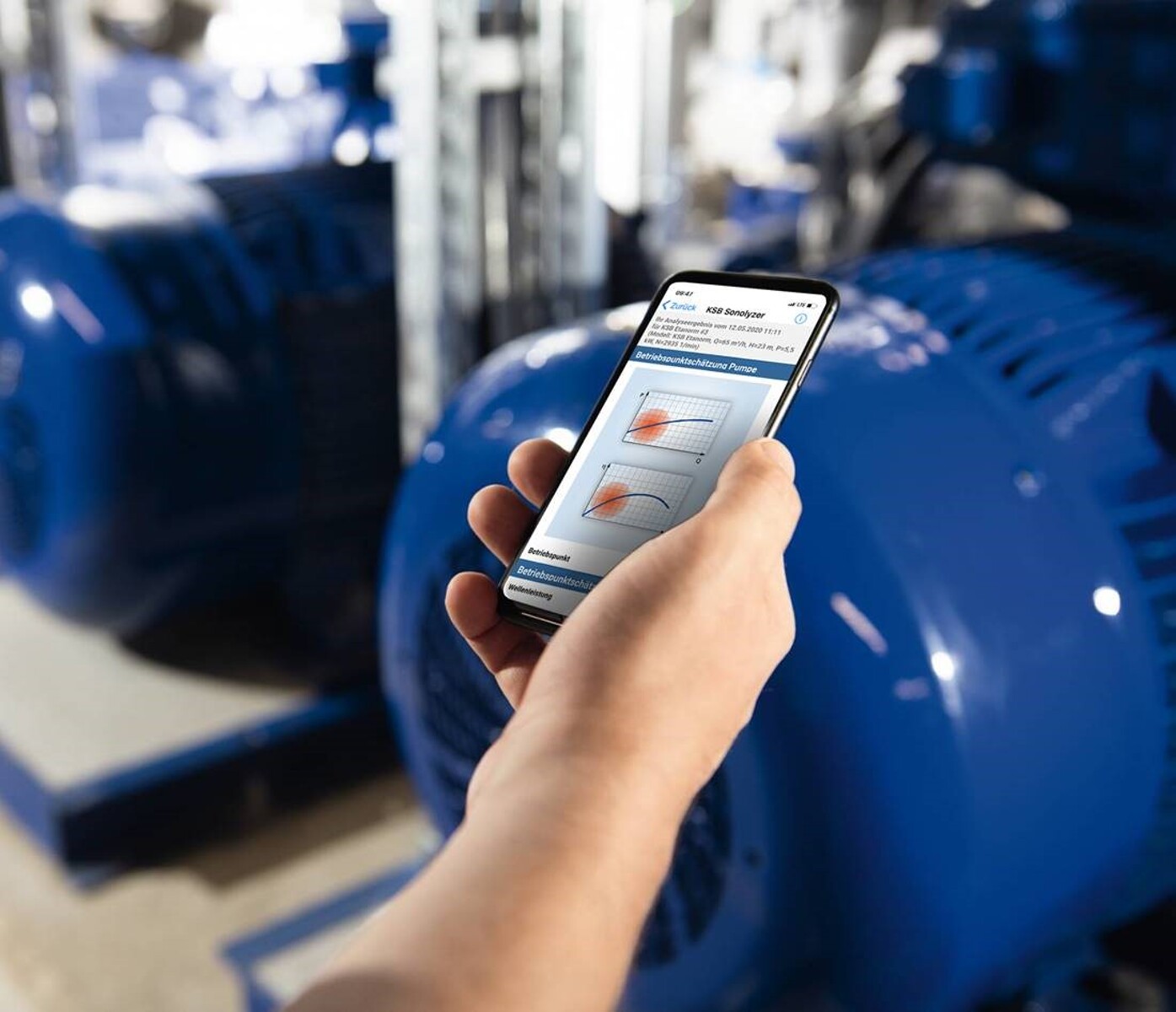 KSB Sonolyzer®
KSB Sonolyzer® – the app that hears whether energy can be saved
With this app, KSB brings Industry 4.0 straight to your smartphone: In just a few seconds, the KSB Sonolyzer® can measure the noise frequency of an asynchronous motor and check whether there are potential energy savings to be made, thus enabling an increase in pump efficiency.
Download the KSB Sonolyzer® app now
The free energy efficiency check for your rotating equipment
You can download the KSB Sonolyzer app free of charge for your smartphone or tablet. The app is available for Android and Apple devices.
Download here:
Frequently Asked Questions on KSB Sonolyzer®
Further services related to Sonolyzer