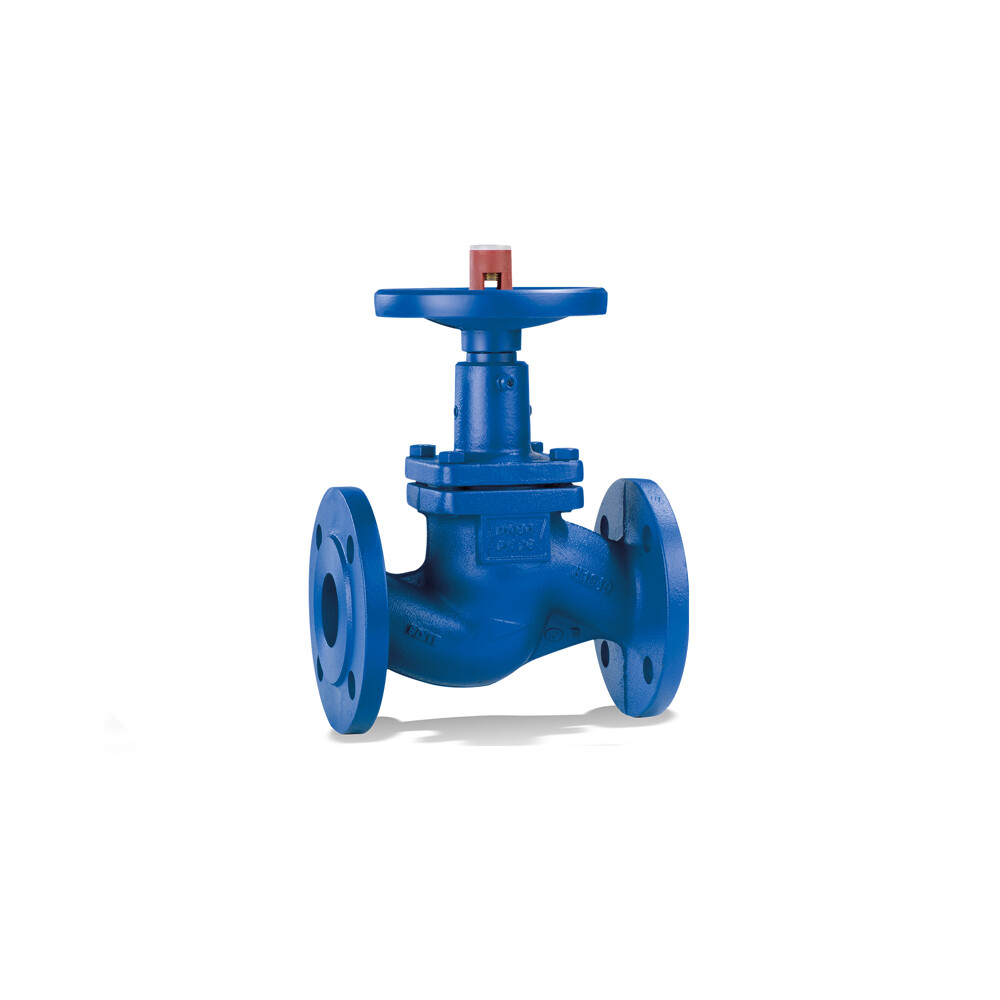 Main Applications
Hot-water heating systems

Air-conditioning systems

Boiler feed applications

Boiler recirculation
Technical Data
Nominal pressure

PN 16, PN 25

Max. nominal size

DN 350

Max. allowed fluid temperature

350 °C
Benefits
High operating comfort at no extra charge: position indicator with travel stop and locking device outside the insulation. Valve disc position can be checked at any time.

Optimum start-up and throttling due to standard throttling plug up to DN 100 (seat-guided V-port plug optionally available for all valve sizes to meet maximum throttling requirements).

When the valve is fully open, the bellows is confined within the valve body, protected from pressure surges.
Technical Data
Function

Shut off/control flow

Connection type

Flange

Design concept Drive

With handwheel

Casing material

EN-GJL-250,
EN-GJS-400-18-LT

Nominal pressure

PN 16,
PN 25

Max. nominal size

DN 350

Min. nominal size

DN 15

Max. allowed fluid temperature

350 °C

Min. allowed fluid temperature

-10 °C

Valve body type

Angle valve with flanged ends,
Straight-way vlv w.flngd ends