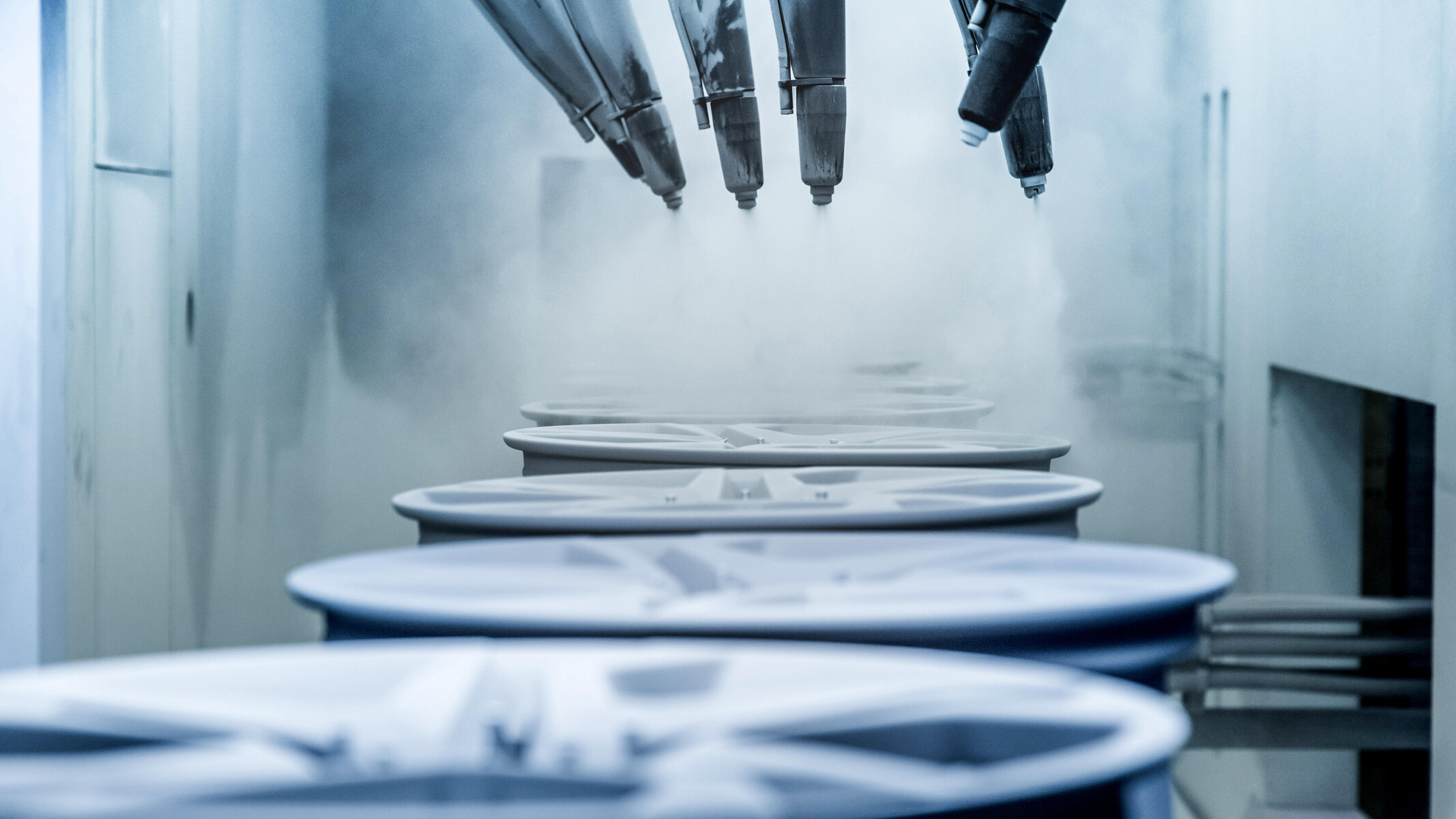 Surface Treatment Technology
Surface treatment well thought out
KSB is a specialist in the field of surface technology, offering products perfected for multiple applications. Their high level of quality ensures processes are secure and reliable.
Anything but superficial: the challenges of surface treatment systems
Surface treatment often involves aggressive and corrosive fluids – for example in wet chemical plants for printed circuit board production or in electroplating which uses acidic or alkaline processes. Tough conditions and an uncompromising operating environment place considerable demands on the components employed. Pumps and valves must be able to withstand these stresses in a wide variety of processes – and guarantee trouble-free, reliable operation at all times. At the same time, operating costs must stay under control.
The highest product quality for maximum process reliability
Whether they are specialists or all-rounders, all KSB products for surface treatment systems ensure your processes are smooth, reliable and low on maintenance. 
As well as offering numerous application-specific advantages, KSB system solutions, valves and pumps for surface treatment are also cost-effective. Using KSB automation products such as PumpDrive or MyFlow can minimise the number of different pump sizes required. The result is substantial savings in spare parts and energy consumption.
In addition, FluidFuture allows you to further optimise the energy efficiency of your plant and significantly reduce operating costs. 
KSB also works closely with industry customers and engineering contractors in surface treatment technology, meaning that you stand to benefit from comprehensive consulting expertise.
KSB products can handle any surface treatment task
Thanks to extremely durable materials and innovative technology, KSB pumps and valves can withstand the aggressive and corrosive fluids used in surface treatment systems, whether in cleaning and washing plants, paint shops, degreasing baths, pre-treatment, ultrafiltrate supply or disposal processes. They can be used in both immersion and spray applications.
Whether employed for degreasing, rinsing, activating, passivating, phosphating or electrocoating: Powerful pumps and materials combined with optimum control and monitoring of the pump system enable KSB to ensure that the fluid handled is available at the right time, at the right place, in the right quantity and at the right pressure. 
By paying attention to every detail and utilising materials specially developed in-house for surface treatment applications, KSB is thus able to meet the exacting demands placed on surface treatment systems by aggressive and corrosive fluids.
ISORIA 10/16
Centred-disc butterfly valve with ISO 5211 compliant square shaft end, sealed by elastomer liner, with lever or manual gearbox, pneumatic, electric or hydraulic actuator. Wafer-type body (T1), semi-lug body (T2), full-lug body (T4) or U-section body with flat faces (T5). Body types T2 and T4 are suitable for downstream dismantling and dead-end service with counterflange. Connections to EN, ASME, JIS.
SISTO-20
Weir-type diaphragm valve to DIN/EN with flanged ends, threaded socket ends or socket weld ends, in straight-way pattern; shut-off and sealing to atmosphere by supported and confined diaphragm; body with coating or lining, position indicator with integrated stem protection. All moving parts are separated from the fluid by the diaphragm. Maintenance-free.
KE
Centred-disc butterfly valve with ISO 5211 compliant square shaft end and PFA liner. With lever, manual gearbox, pneumatic or electric actuator. With wafer-type body (T1), full-lug body (T4) or U-section body with raised faces (T6). EN, ASME, JIS connections possible.