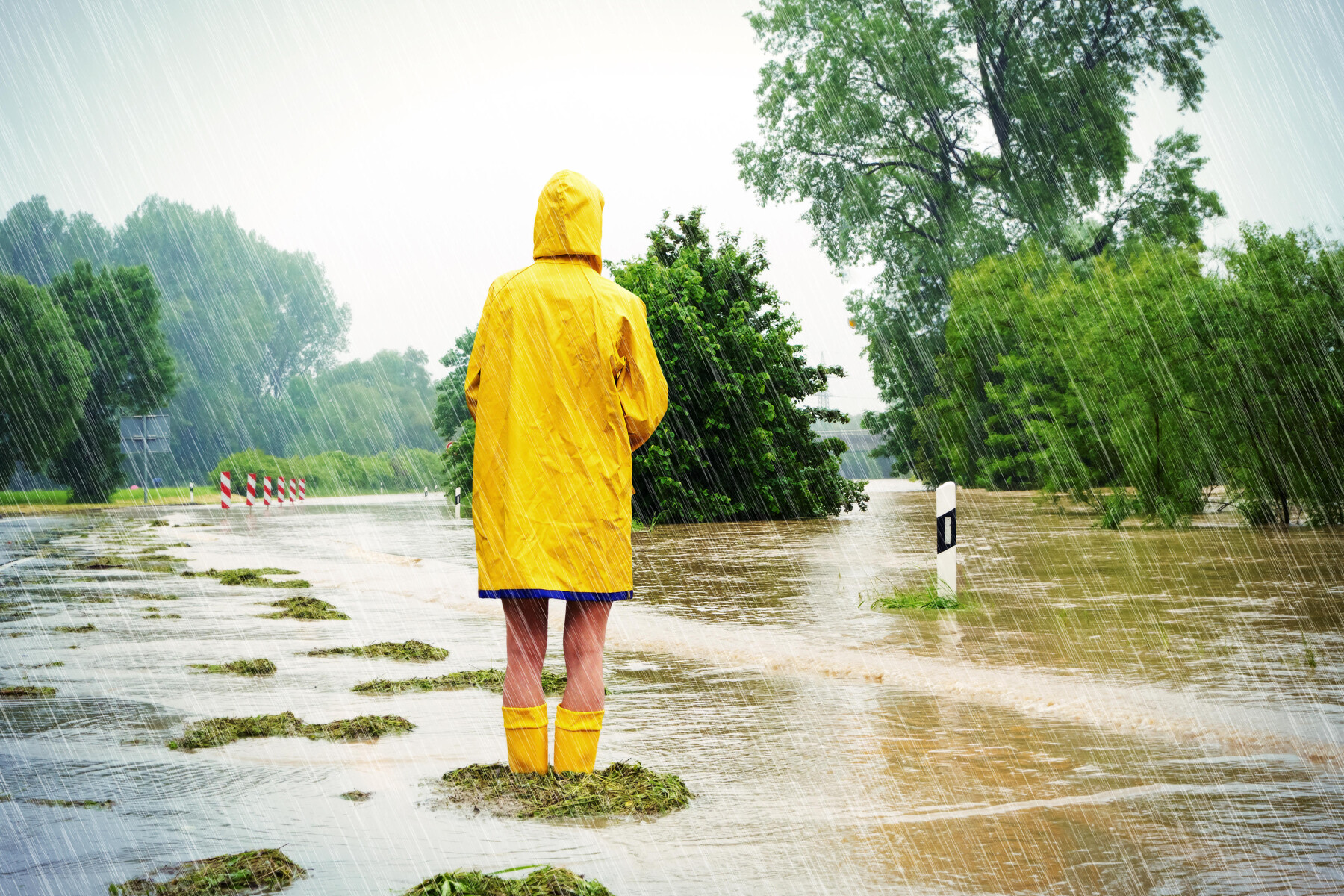 Flood Control
Consultants, engineering contractors and operators around the globe rely on flood pumps from KSB
Every year hundreds of thousands of people worldwide become victims of stormwater and flooding. KSB drainage pumps help to safeguard living space and protect lives.
In KSB you have a strong partner in flood control
When it comes to flood control, KSB helps to safeguard living space and protect lives with innovative pumps. Highly advanced pumping equipment ensures optimal drainage of flood zones – quickly, reliably and cost-efficiently. Drainage pumps and valves from KSB work reliably and effectively in low-lift pumping stations and drainage systems.
The output from KSB flood pumps can be adjusted to the required flow rate and head via speed control. This ensures substantial cost savings as unused energy is not lost.
In addition to robust pumps and valves, a flow-optimised system also requires that all components are correctly incorporated in the structure. Our application specialists are on hand with the right expertise to help you tackle this task. You stand to benefit from the right products and the right consultation – from a single source.
Flood control requires pumps that deliver full pump power output instantly.
Stormwater and flooding place exacting demands on drainage pumps. Even after periods of prolonged standstill, they must start up reliably and instantly deliver maximum performance. Flood water pumps handle large volumes of water at relatively low heads, for example pumping rainwater from lower-level areas across dams and dikes. The problem in this case: The quantities of water vary depending on the season, or are dependent on the tide. The stations must cope with constantly fluctuating flow rates and heads while still ensuring fast and optimal drainage.
Pumps from KSB: top grades for performance, service life and energy efficiency
Thanks to a wide range of different pump types, KSB offers the optimal pump for every application, e.g. the Amacan pump for use in low-lift pumping stations, the SEZ tubular casing pump or the Beveron volute casing pump.
KSB flood water pumps are available with plain bearings in various robust materials, e.g. wear-resistant Residur® ceramic bearings lubricated by the fluid handled. This makes them particularly efficient and environmentally friendly. To prevent clogging, KSB drainage pumps also feature impellers with large free passages. Before the pumps are actually put to use, KSB provides proof of their performance data at its own test facilities.
Robust pumps and valves alone do not guarantee a perfectly working system. KSB therefore offers a comprehensive range of engineering services such as computational fluid dynamics analyses (CFD) to support consultants, engineering contractors and operators. Model tests simulate intake conditions or flow velocities and help to optimise intake chambers. With KSB Helps and KSB EasySelect, there are also two software solutions for pump selection available. 
KSB strives constantly to achieve optimum and efficient systems, and our experts are on hand to offer the best possible support for your project through all phases of system planning and construction. Thanks to decades of experience with international large-scale projects, KSB benefits from a broad base of application knowledge.
Amacan P
Wet-installed submersible motor pump for installation in discharge tubes, with axial propeller in ECB design, single-stage, single-entry. ATEX-compliant version available.
SEZ
Vertical tubular casing pump with open mixed flow impeller, pump intake with inlet nozzle or suction elbow, pull-out design available, discharge nozzle arranged above- or underfloor, flanges to DIN or ANSI standards available.
SNW
Vertical tubular casing pump with mixed flow impeller, single-stage, with maintenance-free Residur bearings, discharge nozzle arranged above- or underfloor.
HERA-BD
Knife gate valve to DIN/EN with wafer-type single-piece or two-piece body made of nodular cast iron, bi-directional, with gland packing, non-rising stem, corrosion-protected by epoxy coating.
COBRA-SGP/SGO
Gate valve to DIN/EN with flanged ends, elastomer-coated wedge, bolted bonnet, rotating stem, inside screw, body made of nodular cast iron.
BOAVENT-SVA
Automatic air valve with one float and three functions. With flanged ends or threaded ends, body made of nodular cast iron, single-chamber design with polypropylene float. The air valve ensures proper operation of piping systems. It is specially designed to allow the entry and discharge of large volumes of air and the release of air pockets in working conditions.