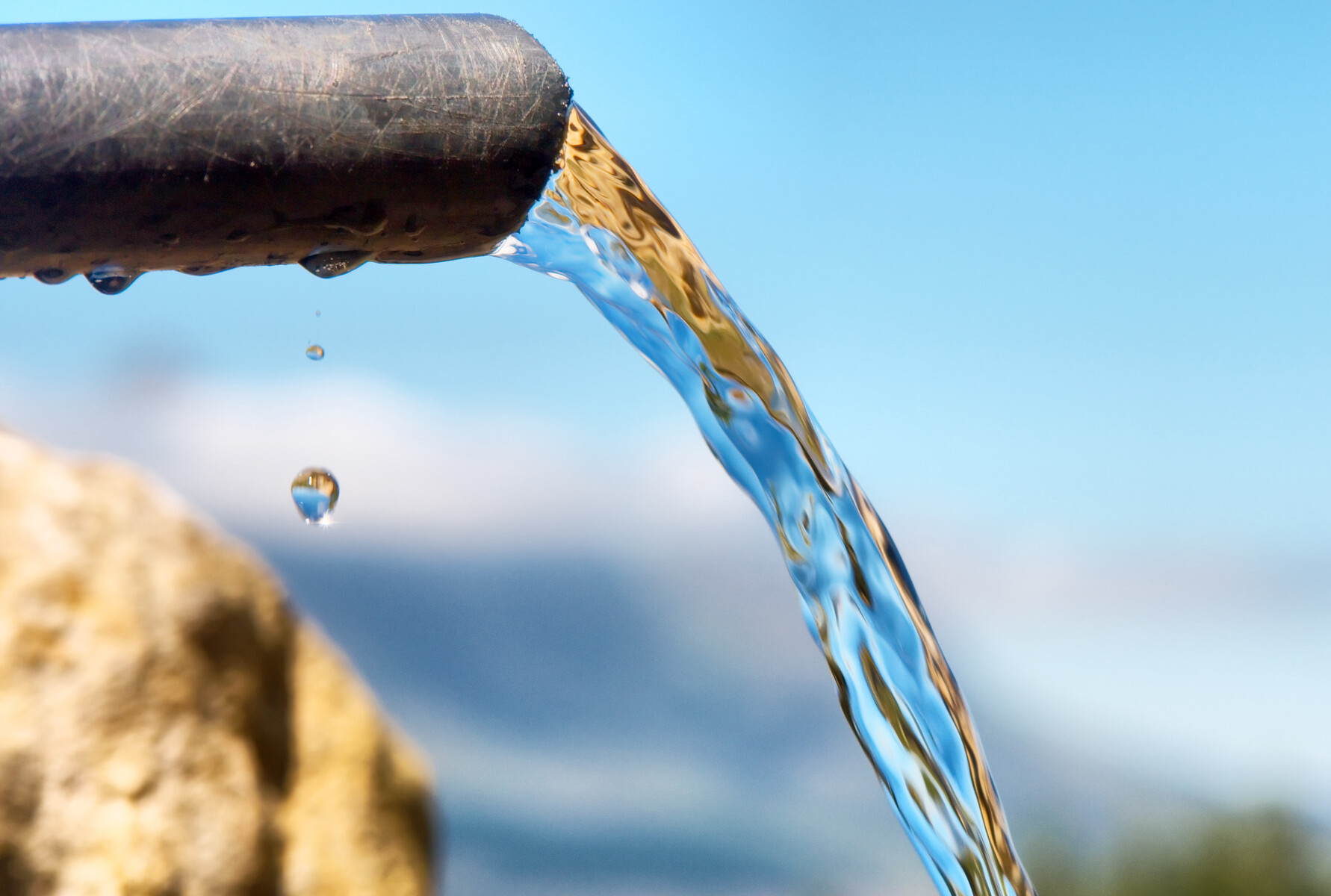 Water Supply and Transport
When it comes to water supply and water transport, trust is placed in KSB worldwide
With more and more people to supply, drinking water must be transported reliably and efficiently over long distances. KSB is successfully tackling this challenge – all over the world.
Water supply must be reliable and economical
Pipelines extending over hundreds of kilometres of partially inaccessible terrain, high heads, fluctuating water volumes: These conditions require extensive experience if the right pumps and valves are to be selected. Despite extreme conditions, the products used must provide reliable operation at all times as well as saving energy.
Plant components, stations or treatment facilities, especially those located in the Middle East, are often located far apart from each other and perform unmanned operation. Components used here must meet the highest technical standards
and provide reliable operation at all times – regardless of the loads they are exposed to.
As a full-range supplier, KSB excels in transporting water 
In the water supply and water transport sectors, KSB is a full-liner for pumps, valves and service with decades of experience and in-depth application knowledge. KSB offers you a comprehensive portfolio of high-performance pumps and valves from a single source that are perfectly optimised to work with each other. All KSB products offer long-term efficiency and reliability and require minimal maintenance. This ensures the efficient, trouble-free operation of your system – and can even reduce your costs.
KSB application specialists will also advise you in all project phases to ensure that your system functions smoothly. For example, KSB offers transient flow analysis for pipelines – a prerequisite for efficient operation, especially in water transport. And this is regardless of whether you are dealing with groundwater, rainwater, surface water or drinking water. 
KSB Pumps and valves offer superior technology
KSB products set global standards in terms of quality, reliability and durability. This is because KSB pumps are highly efficient, speed-controlled and optimally matched to fluctuating demand, with pump designs optimised for low life cycle costs. With accessories such as the PumpMeter, you can ensure that your pumps are always operating with the lowest possible energy consumption. Reliable, maintenance-free valves round off the comprehensive portfolio.
RDLO
Single-stage axially split volute casing pump for horizontal or vertical installation, with double-entry radial impeller, mating flanges to DIN, EN or ASME.
Multitec
Multistage horizontal or vertical centrifugal pump in ring-section design, long-coupled or close-coupled, with axial or radial suction nozzle, cast radial impellers and motor-mounted variable speed system. ATEX-compliant version available.
MAMMOUTH
Centred-disc butterfly valve, sealed by elastomer liner, with manual gearbox, electric, hydraulic or counterweight actuator, U-section body with flat faces (T5), connections to EN, ASME or JIS.
COBRA-SGP/SGO
Gate valve to DIN/EN with flanged ends, elastomer-coated wedge, bolted bonnet, rotating stem, inside screw, body made of nodular cast iron.
BOAVENT-AVF
Automatic air valve with two floats and three functions. Flanged ends, body made of nodular cast iron, double-chamber design with ABS floats. The air valve ensures proper operation of piping systems. It is specially designed to allow the entry and discharge of large volumes of air and the release of air pockets in working conditions.