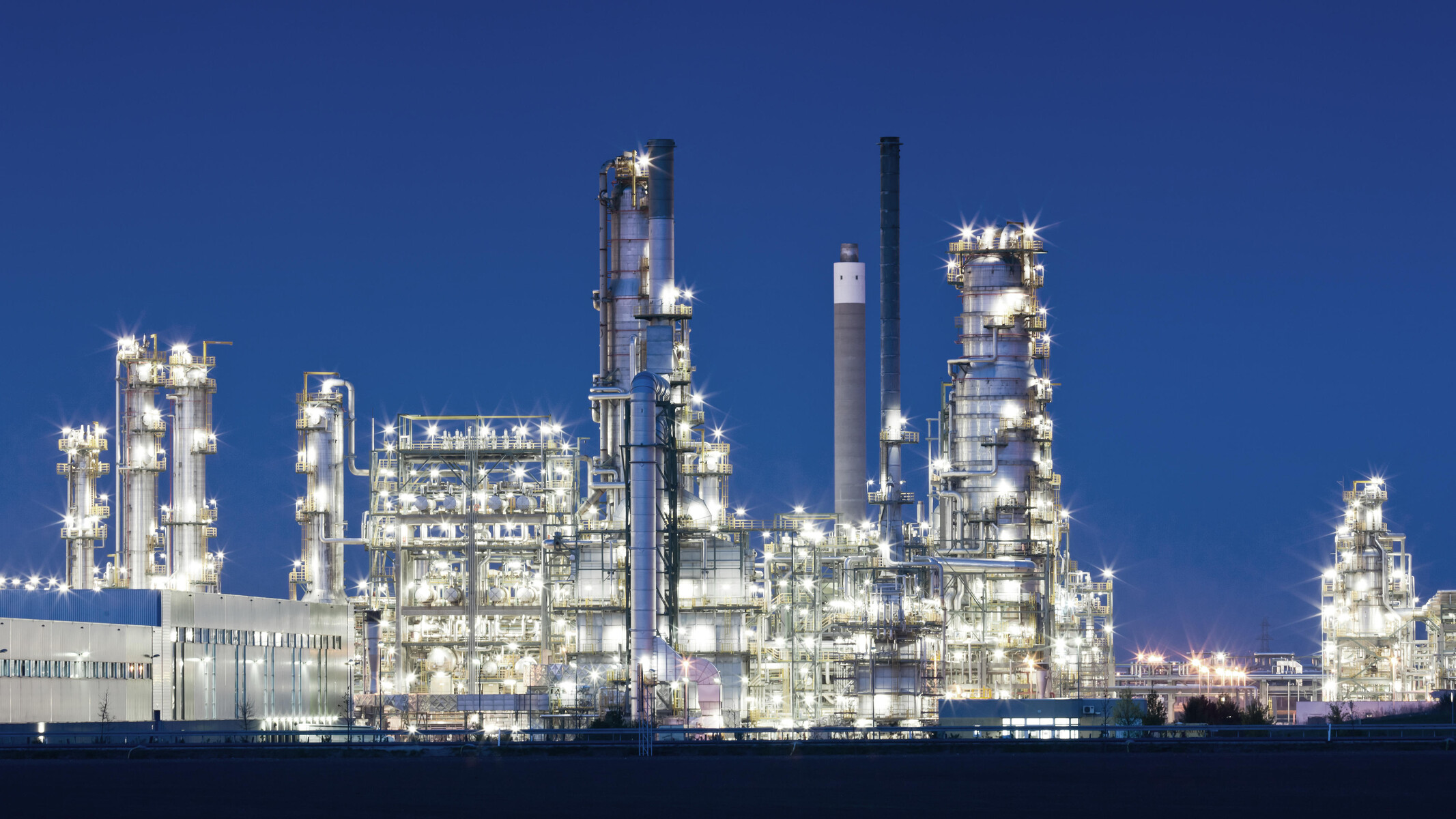 Oil and Gas Industry
Crude oil processing – KSB's quality products spell top safety
In onshore and offshore extraction, in refineries, intermediate storage and downstream applications – KSB products make sure our natural resources are processed safely and reliably.
Optimum functioning and maximum reliability are crucial, not only to ensure smooth processes but also to protect people and the environment.
To process crude oil safely and efficiently all components have to be absolutely reliable. KSB takes utmost care to meet this criterion, particularly when it comes to process pumps and valves used in refineries.
KSB pumps and valves are matched to:
Extreme temperatures
Highly volatile hydrocarbons and highly viscous fluids
Aggressive fluids containing gas, solid particles or abrasive substances 
TRIODIS 150
Triple-offset butterfly valve, metal-seated (fire-safe), without gland packing, maintenance-free, with lever or manual gearbox, pneumatic, electric or hydraulic actuator. Body made of steel or stainless steel, full-lug body (T4), flanged body (T7) with flat or raised faces, body with butt weld ends (BWSE). Body types T4 and T7 are suitable for dead-end service. Connections to EN, ASME or JIS. Connections to ASME: Schedule 10S, 10, STD and XS to NPS for valves with butt weld ends (other connections on request). Fugitive emissions performance tested and certified to EN ISO 15848-1. Certified to German TA Luft Technical Guidelines on Air Quality Control. Fire-safe design tested and certified to EN ISO 10497 (BS 6755 - API 6FA). ATEX-compliant version in accordance with Directive 2014/34/EU. In compliance with NACE MR0175 / ISO 15156 and MR 0103.
CHTR
Horizontal high-pressure barrel-type pump with radial impellers, single-entry and double-entry, multistage, with flanges or weld end nozzles to DIN, API 610 and ANSI.
RPH
Horizontal radially split volute casing pump in back pull-out design, to API 610, ISO 13709 (heavy duty), type OH2, single-stage, with single-suction radial impeller and centreline pump feet; with inducer if required. ATEX-compliant version available.