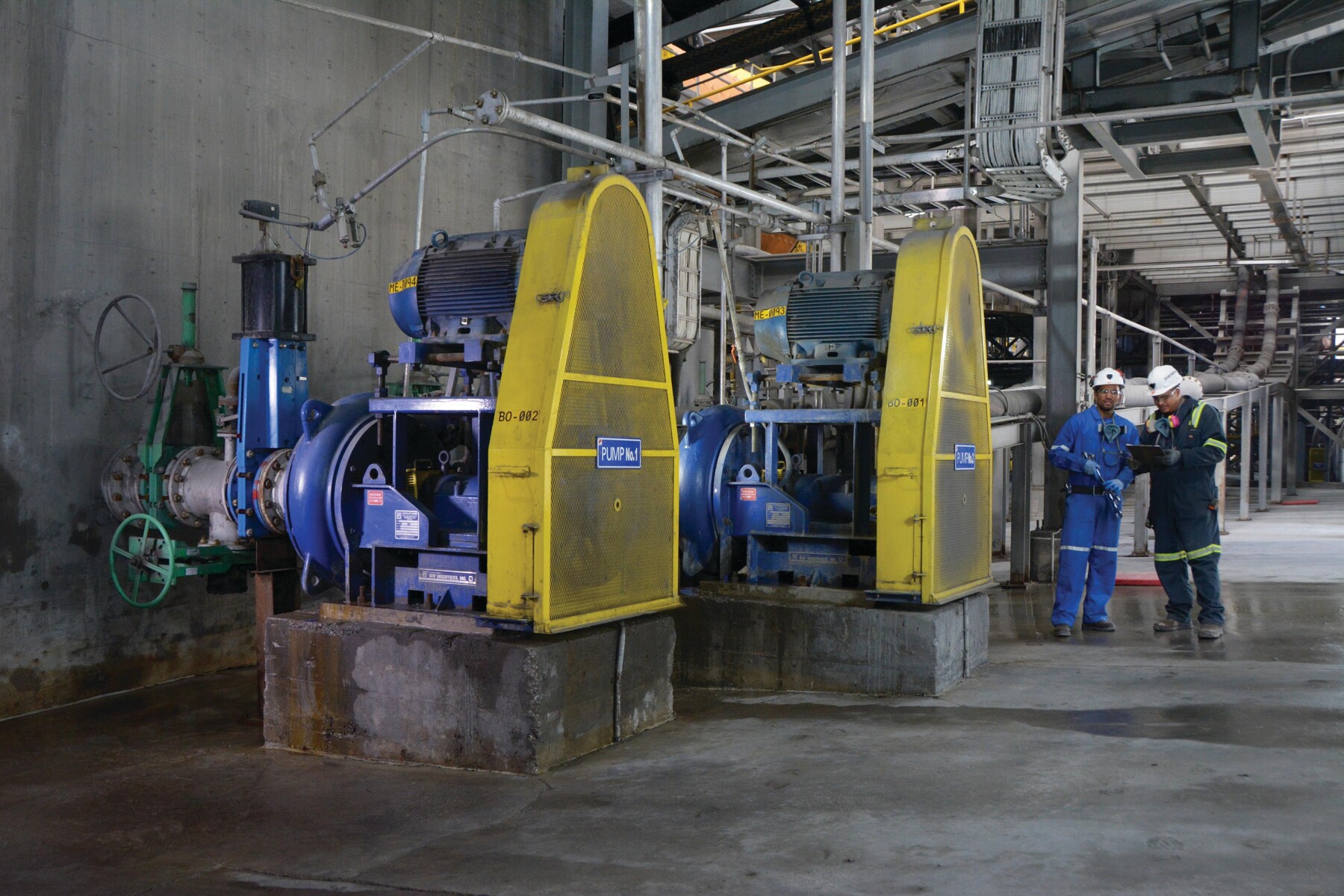 Slurry Transport
KSB offers robust solutions for your slurry transport needs.
Aggressive slurries in mining require reliable slurry pumps. GIW® slurry pumps are engineered for maximum reliability to keep your processes in motion and your costs in check.
Aggressive slurries demand heavy-duty slurry pumps.
While no two slurries are the same, all slurries place extreme demands on pumps. Slurry pumps used for solids transport need to move a variable composition of rocks, sands and chemicals. Under such abrasive and corrosive conditions, pump parts can wear out very quickly. When pump parts wear out before planned outages, the entire production process comes to a standstill, resulting in exorbitant costs. That is why utmost reliability is essential in any slurry transport system.
GIW® slurry pumps are engineered to increase your uptime.
As the leading manufacturer of heavy-duty centrifugal slurry pumps, KSB supplies a comprehensive range of pumps and parts for slurry transport. KSB's line of GIW® slurry pumps is designed to move slurry efficiently across various applications in the hard rock mining, mineral mining and oil sands industries. Our portfolio of products includes cyclone feed and other screen pumps, slurry pumps, and process pumps. GIW® slurry pumps are also used in hydrotransport applications and long-distance tailings disposal.
 
When it comes to slurry transport, we provide precisely what our customers need: rugged, cost-effective slurry and mining pumps. KSB's innovative solutions help you maximise productivity while minimising costs. Choose GIW® pumps to extend runtimes, minimise unplanned outages and lower your total cost of ownership.
Going the extra mile: KSB combines custom engineering with total customer support.
High-performance, wear-resistant GIW® slurry pumps can handle the most aggressive slurries in any sector. This is because we custom engineer our solutions to match the exact needs of your application. Our pump designs feature enhanced hydraulics and advanced materials, including proprietary solutions for your critical wear parts. What's more, all of our pumps undergo testing at our very own full-scale hydraulics lab.
Our technicians assist you at every step of the way from selecting the proper pump, installation, start-up and service. We always deliver tried-and-tested solutions for your slurry transport needs, backed by total customer support.
HERA-SH
Knife gate valve to ANSI/ASME with full-lug single-piece body made of carbon steel or stainless steel; uni-directional, with gland packing, rising stem, non-rising handwheel.
HERA-BD
Knife gate valve to DIN/EN with wafer-type single-piece or two-piece body made of nodular cast iron, bi-directional, with gland packing, non-rising stem, corrosion-protected by epoxy coating.
DANAÏS 150
Double-offset butterfly valve with ISO 5211 compliant square shaft end, with plastomer seat (also in fire-safe design), metal seat or elastomer seat (FKM [VITON R] or NBR [nitrile]). Lever or manual gearbox, pneumatic, electric or hydraulic actuator. Body made of nodular cast iron, cast steel, stainless steel or duplex stainless steel (254 SMO). Wafer-type body (T1), full-lug body (T4), T4 suitable for downstream dismantling and dead-end service with counterflange. Connections to EN, ASME or JIS. Fire-safe design tested and certified to API 607. Fugitive emissions performance tested and certified to EN ISO 15848-1. ATEX-compliant version in accordance with Directive 2014/34/EU.