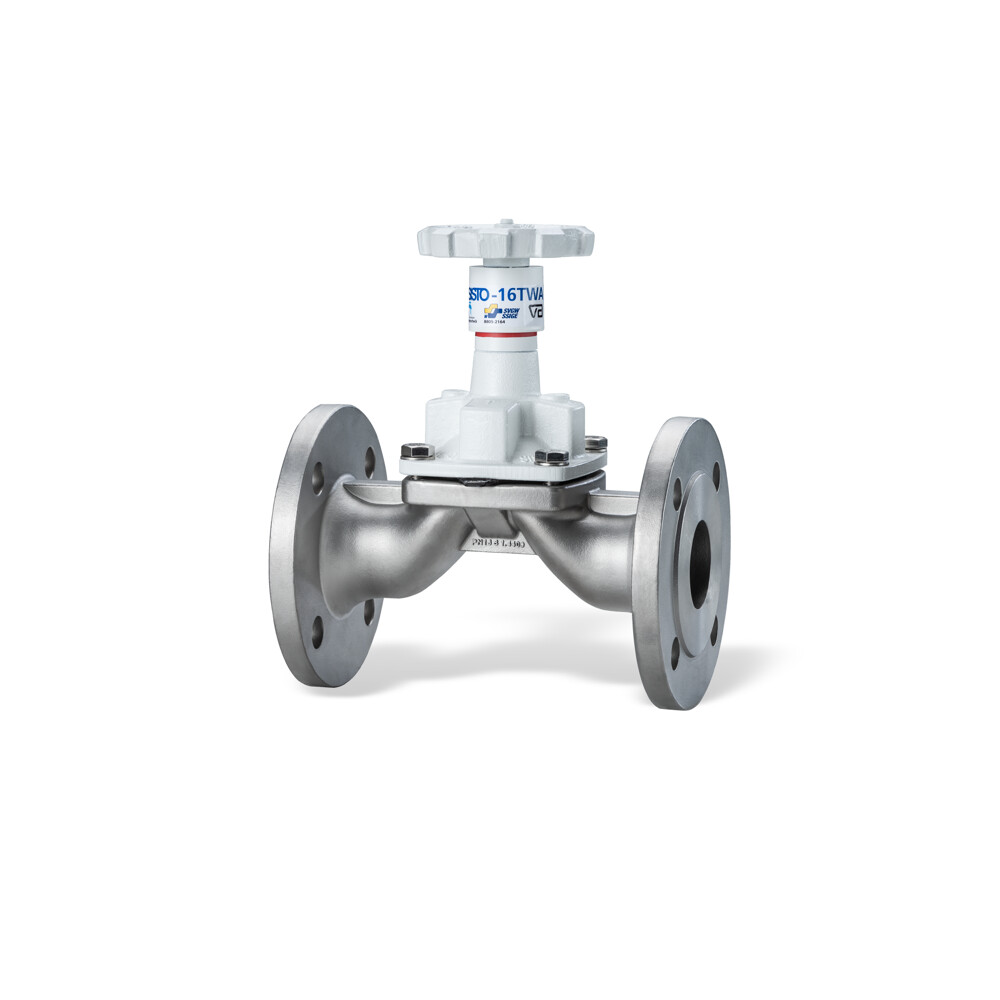 Main Applications
Pressure boosting

Fire-fighting systems

Domestic water supply

Air-conditioning systems
Technical Data
Nominal pressure

PN 16

Max. nominal size

DN 200

Max. allowed fluid temperature

90 °C
Benefits
Reliable sealing ensured by one single sealing element (the diaphragm), which provides hermetic sealing to atmosphere and absolutely tight shut-off. The specially enclosed diaphragm ensures long service life and high operating reliability.

Increased functional reliability of the diaphragm thanks to balanced diaphragm suspension

Maintenance-free as all moving parts are separated from the fluid by the diaphragm.
Certificates

Technical Data
Function

Shut off/control flow

Connection type

Flange

Design concept Drive

With handwheel

Casing material

EN-GJL-250,
GX2CRNIMO19-11-2

Nominal pressure

PN 16

Max. nominal size

DN 200

Min. nominal size

DN 15

Max. allowed fluid temperature

90 °C

Min. allowed fluid temperature

-10 °C