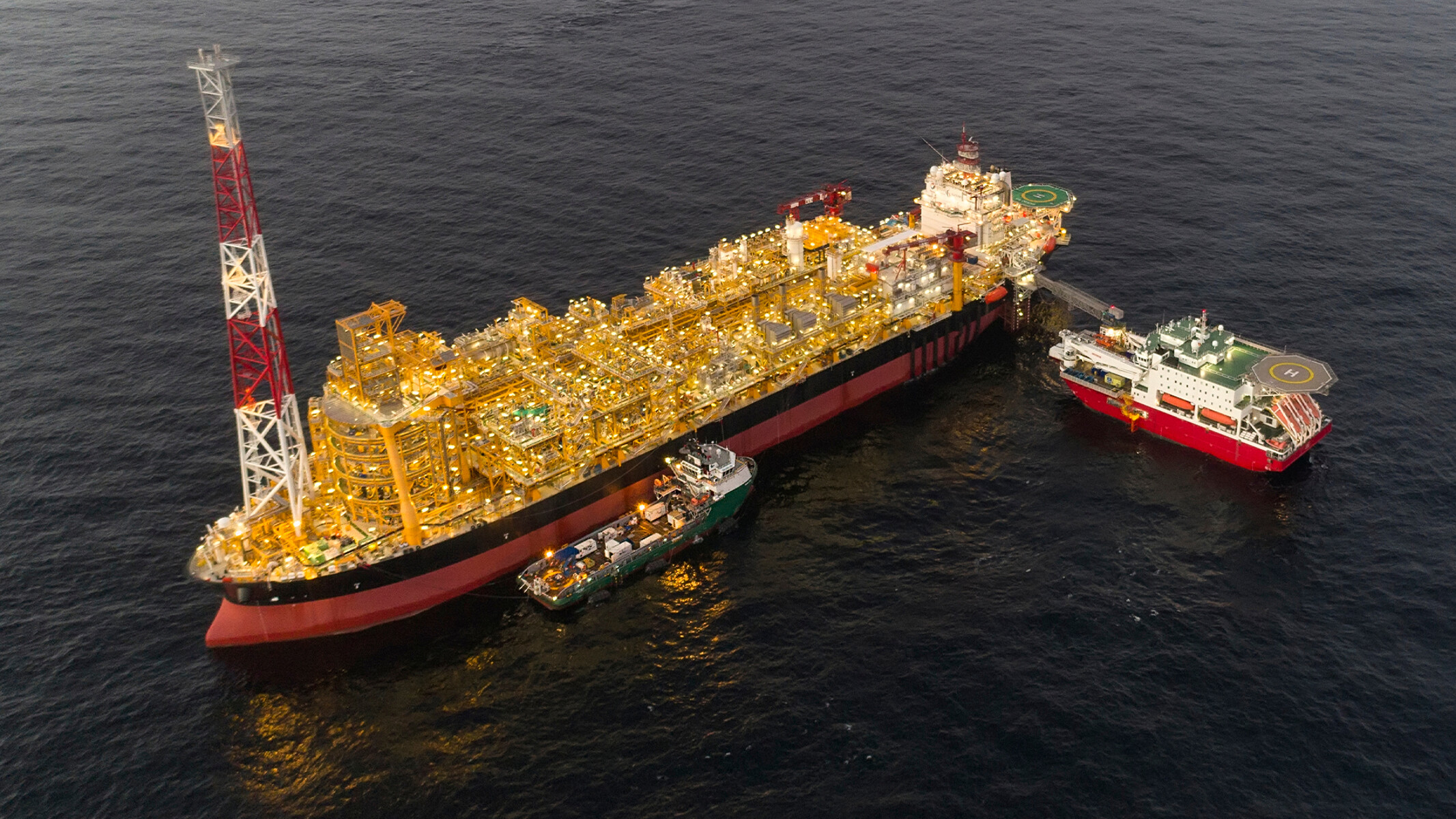 Upstream Oil and Gas Production
KSB pumps deliver flexible, heavy-duty pump solutions to our upstream partners.
In the oil and gas industry, the upstream is the source of production. It's also the place where some of our toughest pumps go to tackle the extremes. 
Extreme challenges demand the toughest upstream pump solutions
Whether you're running a production platform or an FPSO vessel, or leasing machinery to upstream onshore or offshore operators, you need equipment that can tackle a host of challenging requirements: ultra-heavy loads, high pressures, extreme temperatures, critical fluids and strict safety and environmental requirements. None of this would be possible without the most rugged pumps in the industry.
We engineer robust pumping equipment for upstream oil and gas
We offer a broad portfolio of upstream pumping solutions, from engineered upstream process pumps to utility pumps, chemical pumps and centrifugal pumps for upstream operations. Our rugged upstream pumps extract, treat and manage well effluents before sending them downstream. KSB products also help you ensure the reliable separation, storage and disposal of caustic by-products such as produced water, salts, sulfides, sea water and solids. 
Our heavy-duty OH2 process pumps from our RPH and RPHb/d series meet (or even exceed) API requirements for the oil and gas industry.
When it comes to reliable operation at high pressure and sustaining extreme loads, our CHTR and CHTRa pumps will help you meet your targets for your platform or vessel, efficiently and reliably.
The vertical, high-pressure centrifugal pumps from our WKB/WKTR series are made to handle hydrocarbons and petrochemical applications, as well as for other handling requirements where NPSHA is critical.
Our submersible RPH-V pumps also feature a vertical design and are dimensioned for long-lasting performance. KSB pumps are built for the extreme conditions of the oil and gas industry. 
The extra mile: KSB delivers operational excellence to our upstream partners 
We know the unparalleled reliability you expect from your upstream equipment to meet tight quotas under the harshest conditions. The tried and tested quality of KSB pumps keeps your processes running smoothly and in compliance with the highest safety requirements. Thanks to ultra-robust materials made to resist wear and corrosion, KSB pumps withstand the extreme conditions of upstream oil and gas processes and are engineered to heavy-duty standards (API 610 and above). Plus, we deliver not only superior products, but also comprehensive service – from installation and commissioning to inspection, maintenance and on-site repairs. 
In a nutshell, our exploration and production partners come to us for superlative safety, efficiency and reliability – thanks to equipment that delivers on all counts.