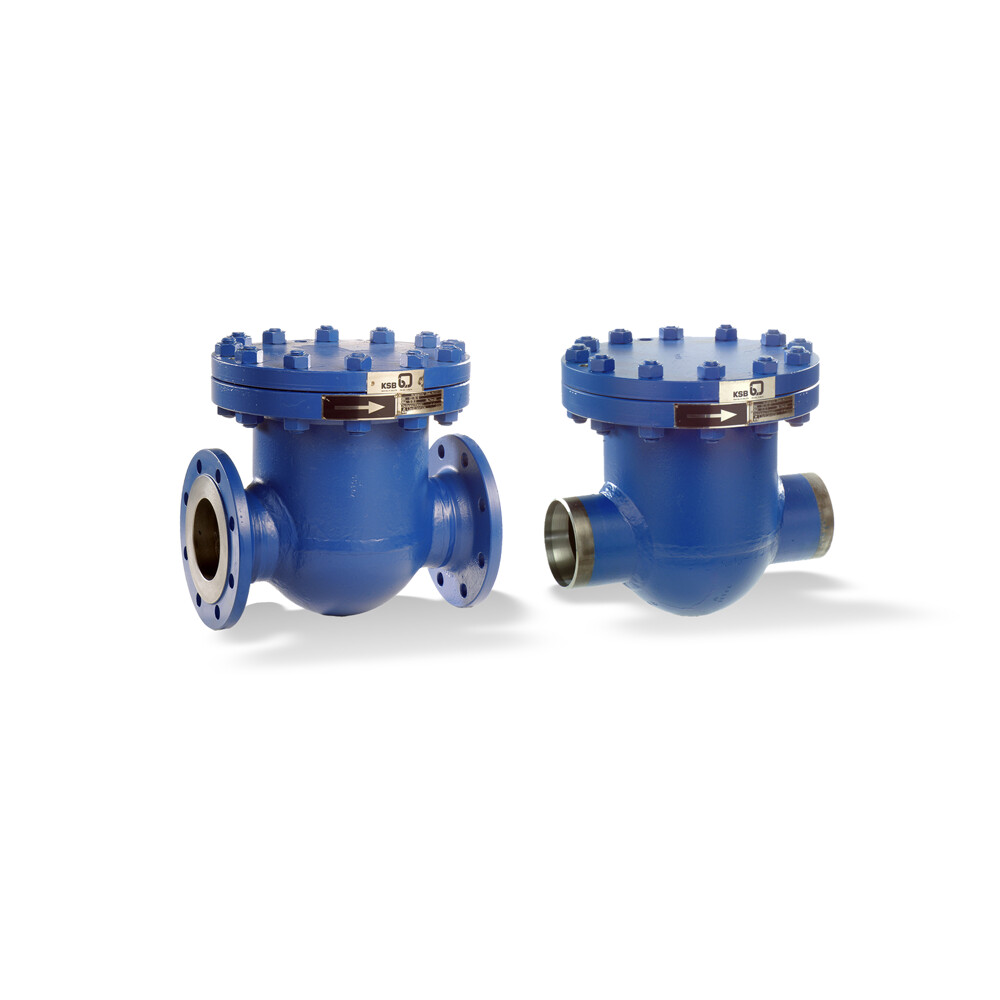 Main Applications
Chemical industry

Boiler feed applications

Boiler recirculation

Cooling circuits
Technical Data
Nominal pressure

PN 10, PN 16, PN 25, PN 40

Max. nominal size

DN 400

Max. allowed fluid temperature

450 °C
Benefits
Additional features ensure safe sealing to atmosphere: Risk of leakage is reduced by internally mounted hinge pin. The hinge pin mounting bracket is welded directly to the inside of the cover, so no additional seal to atmosphere is required.

Reliable, tight shut-off and service-friendly design due to flexibly mounted valve disc. Precise alignment of valve disc with body seat; valve disc is easy to replace.

Hard-faced seat/disc interface made of wear-resistant and corrosion-proof 17 % chrome steel or Stellite for long service life and high functional reliability.
Technical Data
Function

Prevent backflow

Connection type

Flange,
Butt weld ends

Casing material

P265GH,
P235GH

Nominal pressure

PN 10,
PN 16,
PN 25,
PN 40

Max. nominal size

DN 400

Min. nominal size

DN 80

Max. allowed fluid temperature

450 °C

Min. allowed fluid temperature

-10 °C