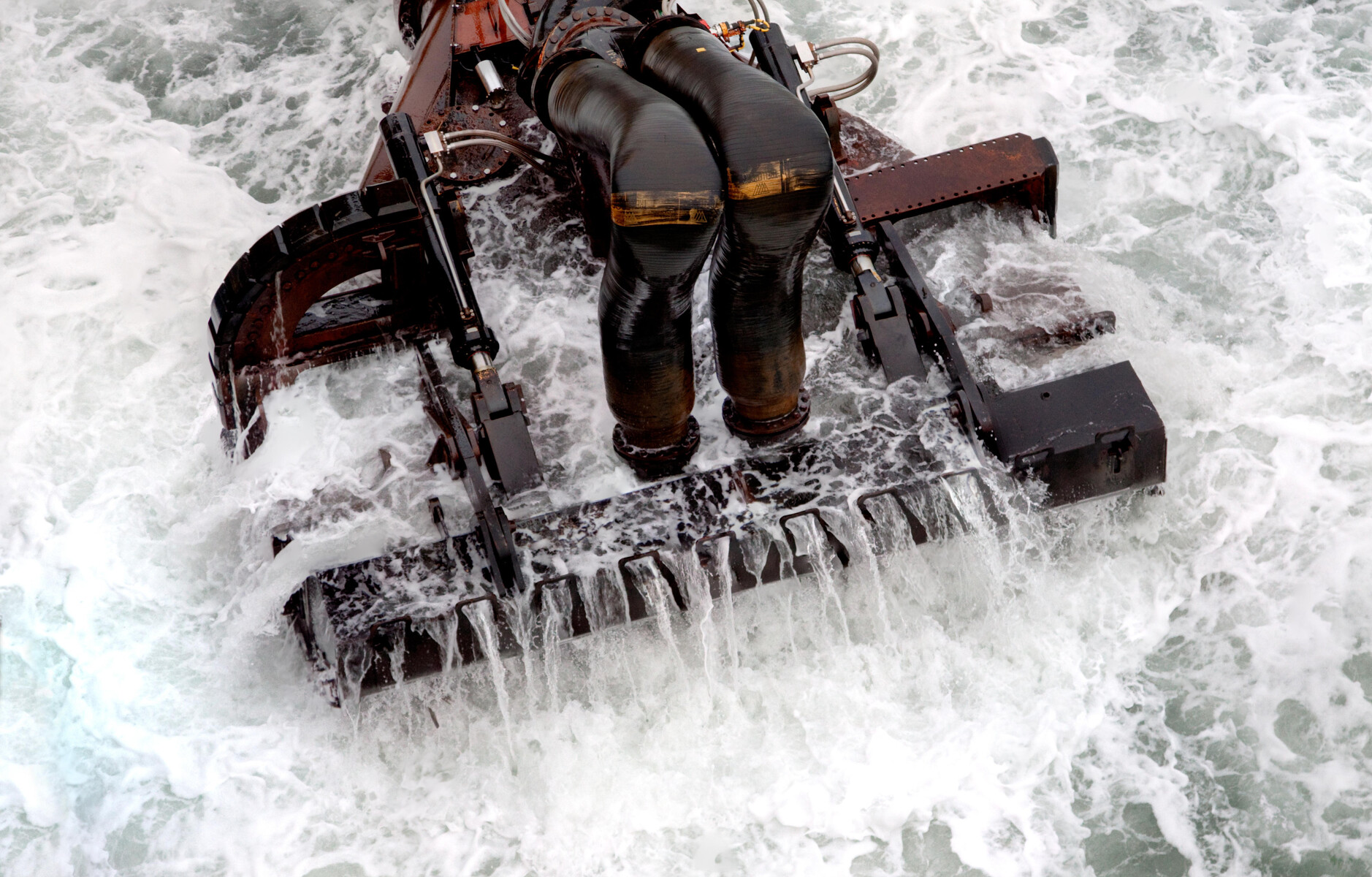 Ocean-going Dredge
GIW® slurry pumps provide long-lasting performance for offshore dredging projects.
KSB provides hard-wearing dredge pumps for the dredging industry.
Ocean-going dredging requires reliable dredge pump technology and deep-seated expertise.
Offshore dredging is a complex and challenging field. Dredges need to extract high-concentration slurries from depths of 10 to 100 m and transport them over a distance of up to 6 km. These pumping systems are equipped to handle materials such as large rocks, sand, fine sediments and debris while ensuring continuous operation. High-performance dredge pumps also have to withstand wear and tear to avoid costly downtimes and ensure productivity. Selecting the right pumping systems for demanding offshore projects requires analysis to define the best parameters for pump selection, performance and wear materials.
GIW® dredge pumps are engineered for utmost efficiency, and reliability.
KSB is a complete dredge pump provider for a wide variety of offshore dredge applications, from ocean dredging to channel deepening and capital dredging. GIW® underwater dredge pumps and inboard pumps are integral components in cutter suction dredges, trailing suction hopper dredges, booster stations, barges and other dredging vessels. GIW® pumps are designed to have high efficiency over a wide range of flow rates. This ensures the best use of available power – for greater energy efficiency and lower fuel consumption. Our pumps offer a low cost per cubic metre of soil moved. GIW® pumps also feature excellent hydraulic performance, robust mechanical designs and industry-leading materials on critical wear components such as pump casings, impellers and liners. Choose our hard-wearing dredging pump solutions to lower your operating costs, increase efficiency and minimize downtimes.
KSB offers global experience and superior technology for international dredging projects.
Based on our experience as a market leader of heavy-duty centrifugal slurry pumps, KSB is in a unique position to provide not only superior pumping technology through our custom-engineered solutions, but also extensive project experience on a global scale. Given the complexity of ocean-going dredge applications, having an experienced partner at your side is an absolute must. KSB has collaborated with international partners to realise several large-scale dredging new building and retrofit projects. Our successful portfolio of projects and solutions speaks for itself. We continuously strive to improve our products through our in-house R&D, including full-scale lab tests for hydraulic performance and extensive materials testing and development.