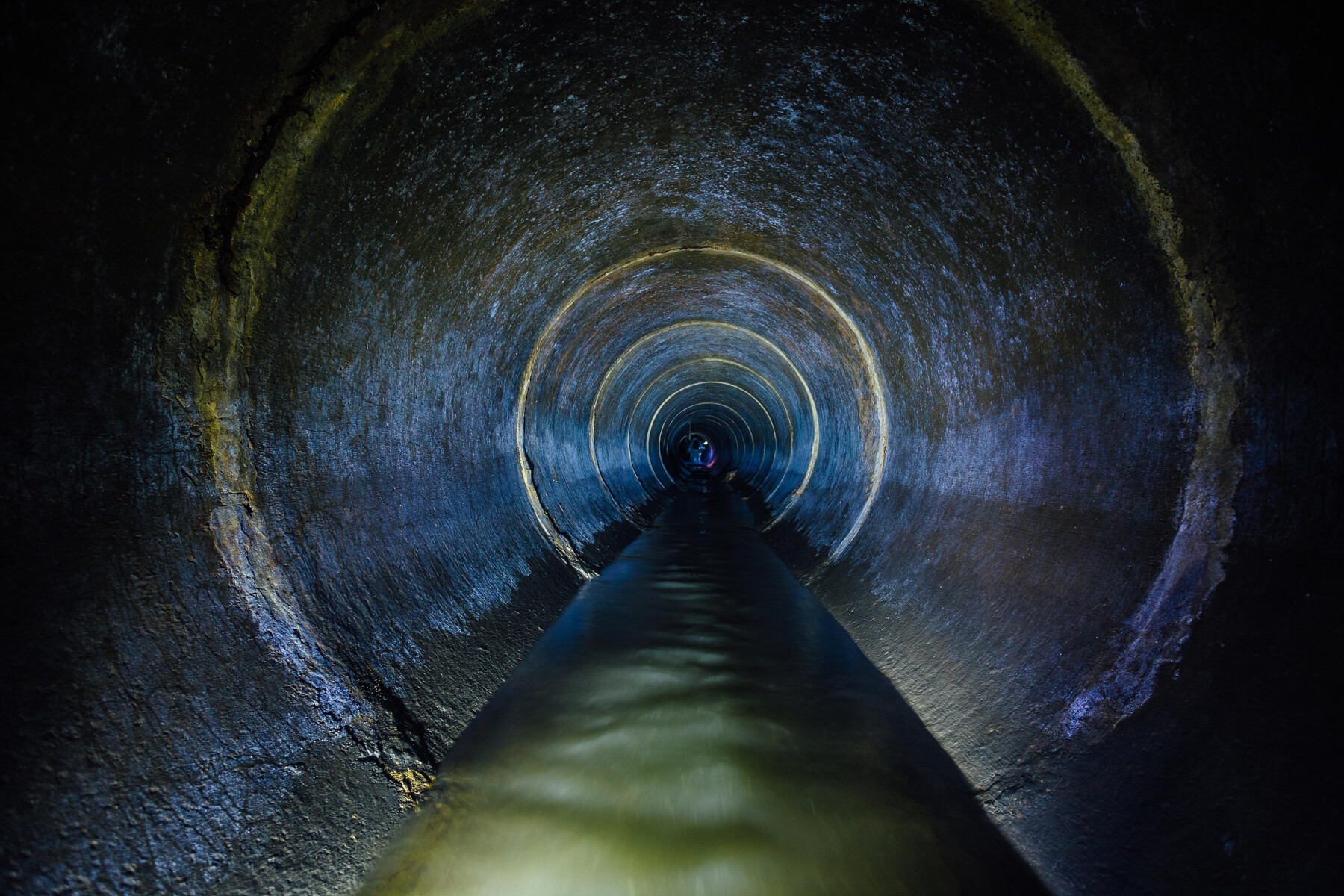 Waste Water Disposal and Transport
Waste water disposal perfected – with products from KSB
Rising global population levels are making waste water transport increasingly important. KSB offers municipalities and industrial companies efficient pumps and valves.
The challenge waste water poses: trouble-free, efficient disposal
Absolute reliability is essential in plants for waste water disposal. At the same time, the pumps and valves used must be energy-efficient in order to keep total cost of ownership low. A difficult undertaking considering that the waste water volumes to be transported and disposed of are increasing worldwide.
In addition, the composition of waste water is becoming increasingly problematic: as a result of water-saving measures, waste water contains more and more solids and less and less water. This requires innovative solutions and advanced technology. The pumps employed must have a long service life, must not clog and should be as energy-efficient as possible. Industrial waste water also places exacting demands on pumps and valves. They must be particularly resistant to wear and corrosion.
KSB ensures your waste water is disposed of reliably and efficiently
The waste water pumps offered by KSB for waste water transport and waste water disposal applications ensure trouble-free operation at all times. Products from KSB make economic and energy-saving operation possible, even under extreme conditions. Together we can optimise your system and reduce your operating costs systematically.
For municipalities, cities and industrial companies, KSB offers comprehensive solutions for waste water transport applications. Whatever the application – surface drainage, stormwater disposal or the transport of aggressive industrial waste water – KSB's low-maintenance pumps and valves will ensure reliable and efficient transport and disposal of your waste water, for example as sewage lifting units and waste water lifting units.
KSB's portfolio also includes products for residential areas with high groundwater levels or for buildings in water protection areas.
Innovative and high-efficiency waste water disposal – that is what KSB stands for
Waste water pumps from KSB feature efficient drives, non-clogging impellers and wear-resistant materials. The materials developed in KSB's materials laboratory are capable of withstanding corrosive and abrasive waste water with a high solids content. Durable components capable of providing decades of reliable service under the harshest conditions are essential for keeping costs down for waste water transport in the long term.
With a wide range of different waste water pump designs, KSB is capable of supplying the right product for every system requirement. The Amarex KRT submersible pump and the Sewatec dry-installed waste water pump, for instance, are designed with non-clogging impellers and large free passages to ensure that even highly solids-laden waste water is handled efficiently. The Amajet system can be employed wherever tanks and storage sewers require cost-efficient cleaning. The portfolio is complemented by reliable valves such as the HERA-BDS knife gate valve which can be used to shut off pipes during maintenance work.
In addition, KSB's application specialists are available to support consultants, engineering contractors and operators with a comprehensive range of engineering services such as computational fluid dynamics analyses (CFD). In the run-up to the project, model tests offered by KSB can help optimise system characteristics such as inlet conditions or flow velocity in the intake chamber. KSB Helps and KSB EasySelect are intelligent software solutions that enable optimum pump selection.
To complete this comprehensive portfolio, KSB offers extensive experience with large-scale projects gained over decades on the market. Proof for this expertise can be found in Europe's deepest waste water pumping station in Saint Petersburg which uses efficient waste water pumps from KSB.
Amarex KRT
Horizontal or vertical single-stage submersible motor pump in close-coupled design, with various next-generation impeller types, for wet or dry installation, stationary or transportable version, with energy-saving motor and models for use in potentially explosive atmospheres.
Sewatec
Volute casing pump for horizontal or vertical installation, with various next-generation impeller types, discharge flange to DIN and ANSI standards. Explosion-proof version available.
Amaline
Wet-installed horizontal propeller pump with submersible motor, equipped with direct drive or spur gear, ECB propeller with rigid, fibre-repellent blades, bolt-free connection to the discharge pipe. Explosion-proof version available.
HERA-BD
Knife gate valve to DIN/EN with wafer-type single-piece or two-piece body made of nodular cast iron, bi-directional, with gland packing, non-rising stem, corrosion-protected by epoxy coating.
COBRA-SGP/SGO
Gate valve to DIN/EN with flanged ends, elastomer-coated wedge, bolted bonnet, rotating stem, inside screw, body made of nodular cast iron.
SISTO-KB
Diaphragm valve to DIN/EN with flanged ends, in straight-way pattern; shut-off and sealing to atmosphere by diaphragm; hydraulically favourable full bore body with coating or lining, position indicator with integrated stem protection. From DN 125 with threaded bush. All moving parts are separated from the fluid by the diaphragm. Maintenance-free.