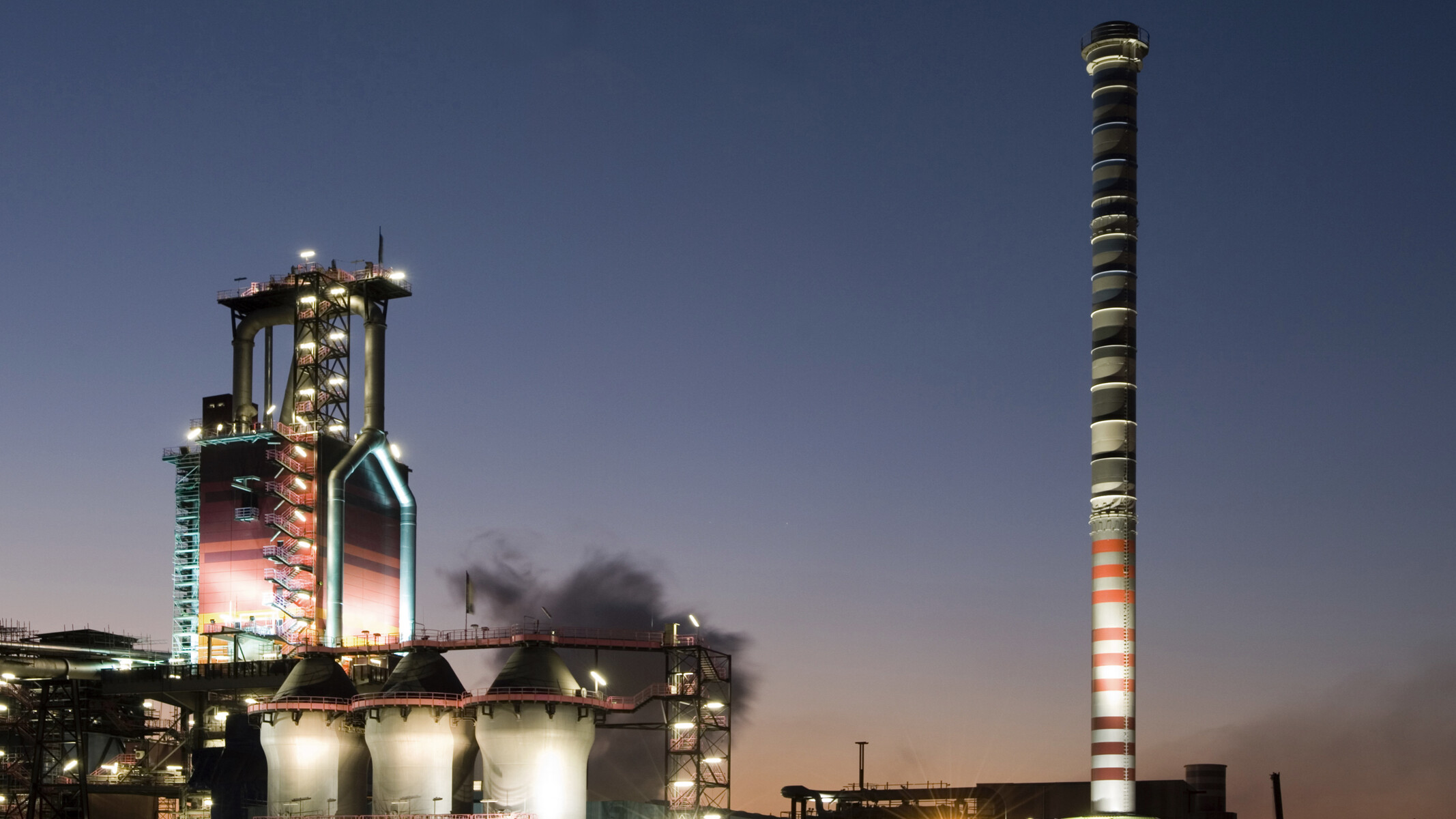 Metal Production
Metal production: A heavy-duty challenge for KSB pumps
Metal production is demanding for every material involved.  Aggressive substances and extreme conditions require truly hard-wearing products – such as pumps from KSB.
Metal production pushes pumps to their limits 
Iron, steel, aluminium, copper or zinc production requires pumps to transport a wide variety of fluids in very different processes. These include chemically aggressive fluids, process waste water with abrasive solids, partially desalinated water, seawater, waste water with high solids content and even sludge. 
This demands a range of different pumps which together form a powerful, reliable and efficient system. And given the highly critical nature of processes involving aggressive fluids, automatic monitoring is especially important here.
High temperatures demand robust solutions 
Whether high-pressure pump or piston pump: KSB's pumps perform impressively even when handling aggressive fluids at extreme temperatures. Their durability and long service life ensure smooth and energy-efficient processes with low continuous operating costs in numerous metal production plants worldwide – regardless of whether they are used for water cooling of components, cleaning of flue gases or high-pressure material processing.
As a specialist with international know-how, KSB can supply the right solution for every application in metal production as well as offering comprehensive support for monitoring or modernising existing processes and planning new systems.
KSB pumps improve performance – without increasing costs
Industrial pumps from KSB set global standards and are particularly suitable for pumping aggressive liquids in metal production. These tried-and-tested pumps as well as our valves are subject to continual development driven by KSB's comprehensive know-how and experience. KSB conducts intensive research into new technologies and develops innovative materials for casings, bodies, bearings and seals. 
Handling the most demanding fluids is in some cases only possible thanks to these purpose-built materials and seals. Extremely wear-resistant materials and PolySiC coatings for example ensure above-average operating times.
The quality of production processes can also be decisively improved by installing a variable speed pump. This allows both the flow rate and the process pressure to be controlled. KSB's PumpDrive adjusts the speed of the pump quickly, precisely and continuously to match current demand. And in PumpMeter, KSB offers an innovative tool for monitoring the efficiency of your pumps.
KWP-Bloc
Horizontal or vertical radially split close-coupled volute casing pump, single-stage, single-entry, available with various impeller types: closed multi-channel impeller, open multi-vane impeller and vortex impeller.
PumpDrive 2/PumpDrive 2 Eco
Modular self-cooling frequency inverter that enables continuously variable speed control of asynchronous and synchronous reluctance motors by means of analog standard signals, a field bus or the control panel. As PumpDrive is self-cooling, it can be mounted on a motor, on the wall or in a control cabinet. Up to six pumps can be controlled without needing an additional controller.
NORI 40 ZXL/ZXS
Globe valve to DIN/EN with flanged ends (ZXL), butt weld ends or socket weld ends (ZXS), with gland packing, with on/off disc or throttling plug, rotating stem, seat/disc interface made of wear and corrosion resistant chrome steel or chrome nickel steel.
SICCA 150-600 GTC
Gate valve to ANSI/ASME with flanged or butt weld ends, with bolted bonnet, outside screw and yoke, flexible wedge, rising stem, non-rising handwheel, Stellite hard-faced seat/disc interface made of 13 % chrome steel, with graphite gasket and gland packing. Available in carbon steel, low-alloy steel and stainless steel.
ISORIA 10/16
Centred-disc butterfly valve with ISO 5211 compliant square shaft end, sealed by elastomer liner, with lever or manual gearbox, pneumatic, electric or hydraulic actuator. Wafer-type body (T1), semi-lug body (T2), full-lug body (T4) or U-section body with flat faces (T5). Body types T2 and T4 are suitable for downstream dismantling and dead-end service with counterflange. Connections to EN, ASME, JIS.