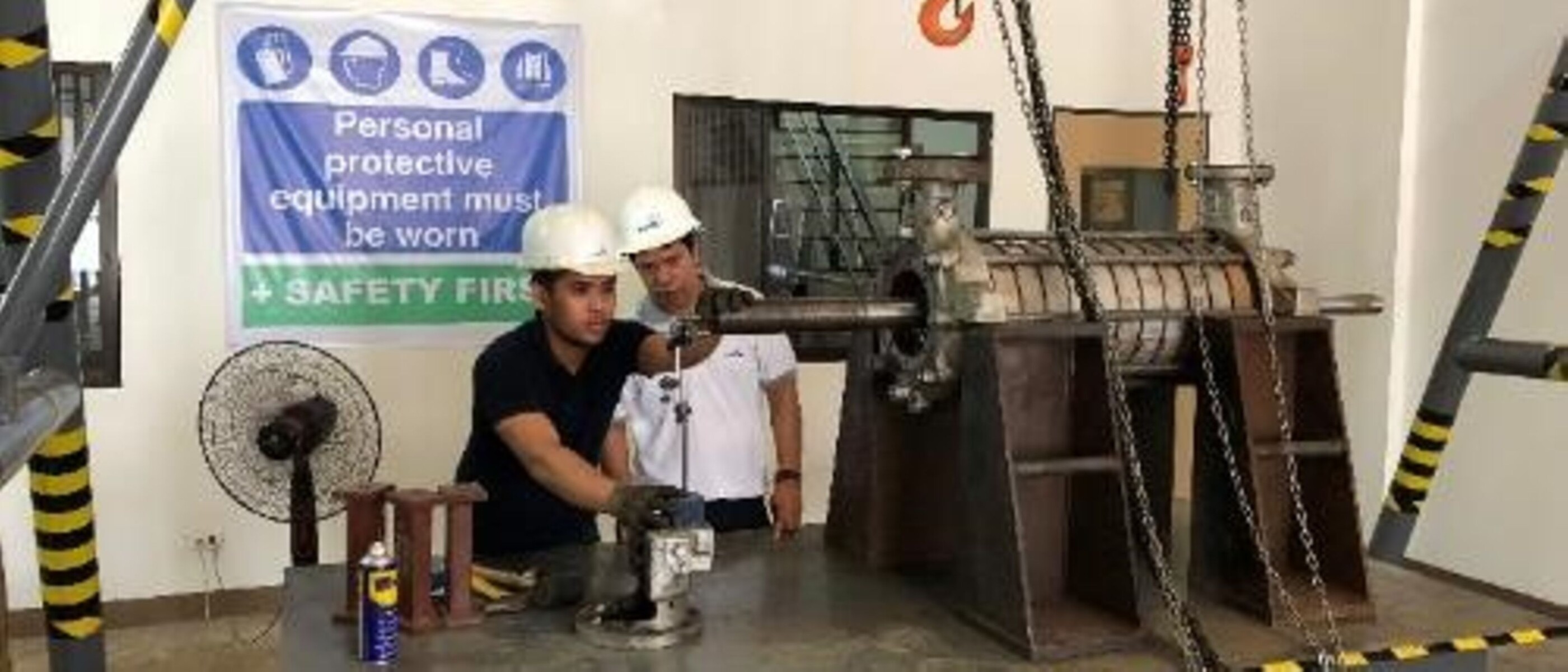 Boiler Feed Pump refurbishment for renewable energy corporation
Isabela Biomass Energy Corporation (IBEC) is a 100% Philippine-owned corporation, that was formed to generate, sell and supply electricity through the exploration, development and utilization of alternative and/or renewable sources of energy and technologies. They are a rice-husk fired power plant based in the province of Isabela.
They have partnered with KSB Philippines Inc. for the refurbishment of their 250 KW Boiler Feed Pump, the HDA 65/12.
Our Service Engineers are tasked with in-house service for the pump and performing scheduled maintenance for the pump and addressing any issues brought about the regular use. After inspection of the pump, the team has decided to refurbish the pump and have dismantled it from the plant. They have replaced the worn-out parts to ensure peak performance and have reviewed and checked the clearance, tolerances and runouts for the pump. After intensive cleaning of the internal parts, they reassembled the pump and delivered to the client.
Dismantled parts of the boiler feed pump, prepped for inspection and cleaning

Reassembled HDA 65/12 boiler feed pump ready for installation, testing and commission for our client