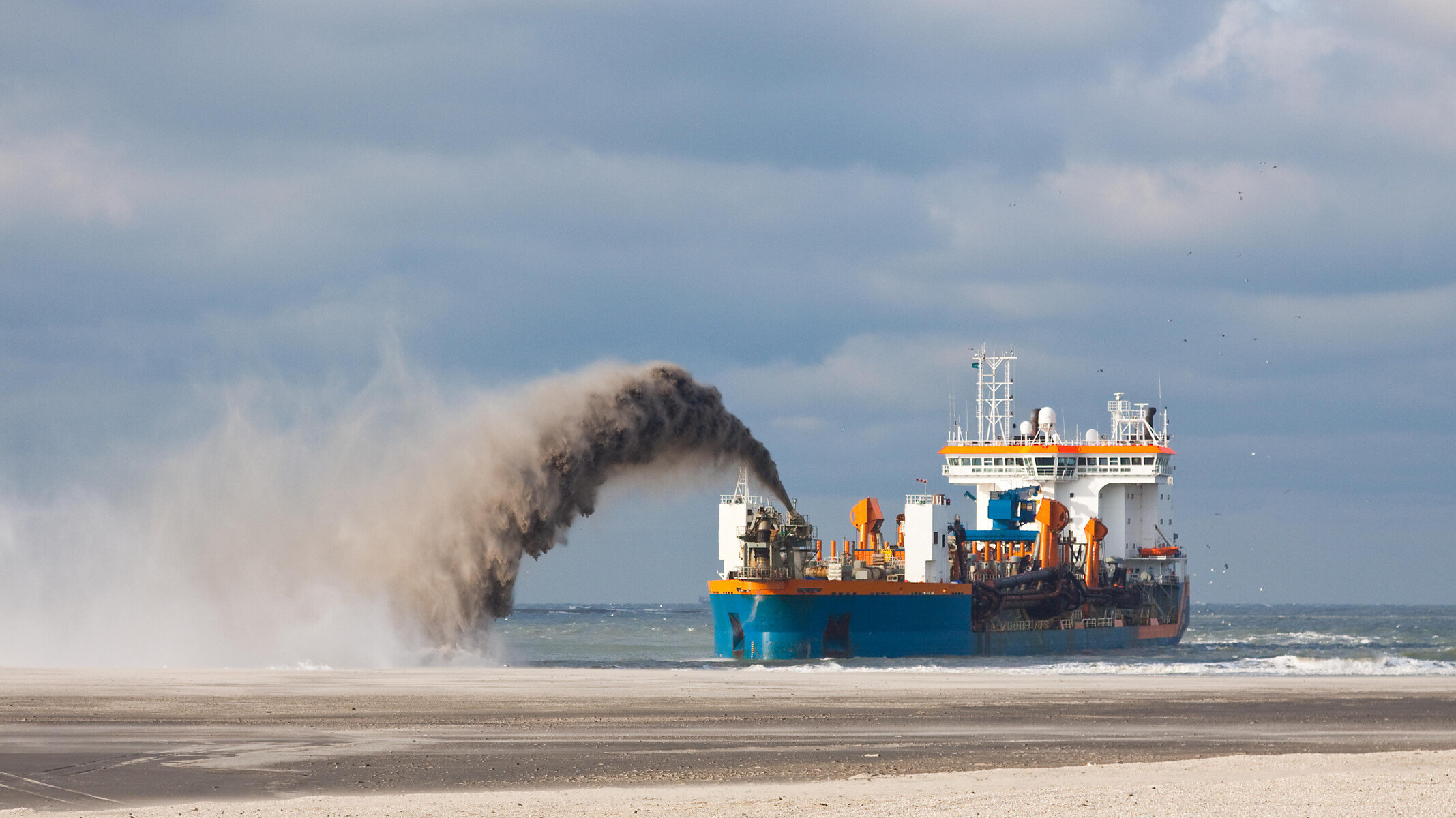 Dredge
KSB's dredging solutions cater to the complex requirements of the dredge industry.
GIW® pumps deliver dredging solutions that boost productivity and profits. GIW® dredge pumps are designed to handle the complex and variable challenges of dredging worldwide.
The complexities of dredging demand a reliable, global source of dredge pump technology
From clearing waterways for the safe passage of ships to land reclamation, to beach nourishment, dredging is a necessary ongoing response to natural processes, and is vital for the economy and the environment. Land reclamation and remediation projects rely on dredge operators to restore lands to productive use. Dredging takes place under extremely complex and variable conditions around the world. Dredging contractors require a reliable and innovative global partner that can provide dredge pumps and parts for a broad range of applications worldwide.
KSB offers high-performance GIW® dredge pumps for the entire spectrum of dredging needs. Our dredge pump technology is used in capital dredging, maintenance dredging, and environmental dredging projects. As a global supplier with a strategic network of international partners, KSB is not only a reliable local source of high-quality dredge pump components but also an experienced partner for large-scale international dredge projects. KSB provides complete pumps for new building projects, and on-site services.
The GIW® pump range includes inboard pumps, underwater dredge pumps, single and double walled pumps, heavy-duty and severe-duty slurry pumps and other process pumps for every task. KSB can provide GIW® pumps in various configurations—underwater pumps mounted on the suction pipe, inboard pumps and booster stations. Thanks to advanced engineering techniques and our comprehensive R&D approach, we can offer a new generation of dredge pumps for a broad range of applications. On-going improvements to hydraulic design, advanced wear technology, and proprietary materials enable us to develop superior quality products tailored to your specific needs.
Anwendungen in der Nassbaggerei