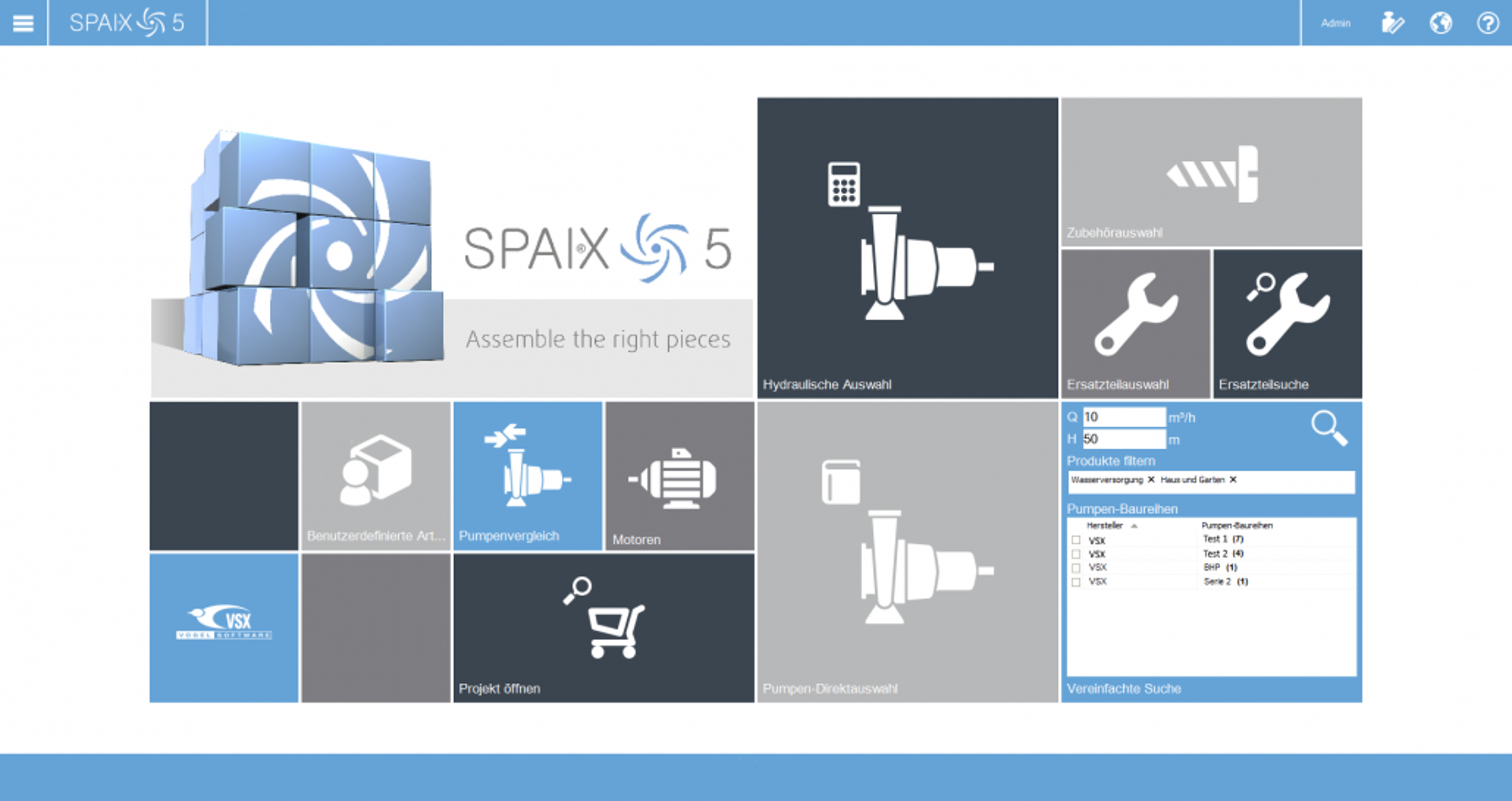 SPAIX Pump Selection Software
Pump Selection software for all applications
SPAIX  is the comprehensive tool for all applications and can be used to select pumps quickly and easily in a user-friendly configuration environment so that you can find the optimal solution for your projects.
The software supports you in finding an optimal solution tailored to your projects. All that is required from you, are the criteria for your project and a few minutes of your time. The tool will systematically guide you through KSB's comprehensive product range until you have found the right product for your application.
Being a standalone package, it is not reliant on internet connectivity to operate, making pump selection available anytime when required.
Software Download by clicking here.
Please follow this instruction  to install:
Save the file to a local directory
Unzip file content
Run "setup.exe"
Use details below, when prompted
         User Group: KSB
         Password: ksbksb