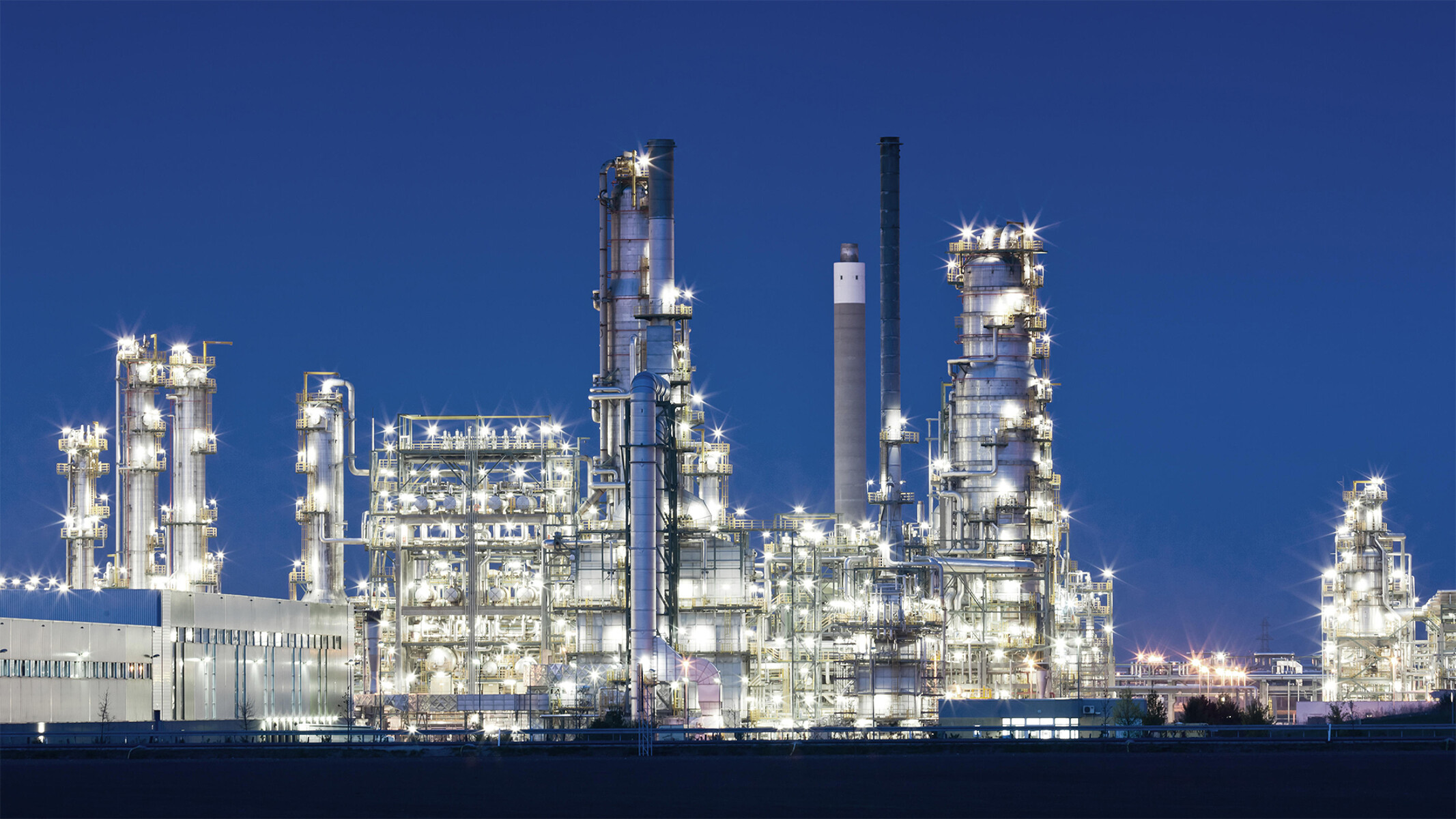 Operations in Oil and Gas Technology
KSB products make sure that the natural resources are processed safely and reliably.
Products with an optimum functioning and a maximum reliability can be applied in the on- and offshore extraction, refineries, intermediate storage and downstream applications. 
With our products we want to offer you and your business operational excellence 
Nowadays, end users in the oil and gas industry have to face many challenges: the daily pressure to satisfy internal and external demands and the responsibility to ensure the safety and environmental integrity of their operations. What compels them to search for proven solutions to their fluid-handling is that they also have to achieve facility uptime, throughput performance and financial profitability.
In the fields of onshore and offshore extraction, at intermediate storage facilities, in refineries and downstream applications – KSB products make sure that the valuable natural resources are processed safely and reliably. With a wide variety of processes, we have one goal – to enable our clients efficient and reliable operations.
With our wide range of products for "Oil and Gas Technology" we supply engineered process pumps with broad flow and pressure ranges, standardized chemical pumps with seal-less capability, utility pumps for water-handling and management systems, pumps for solids-laden fluids, mechanical seals and seal flush plans as well as engineered-to-order aggregates consisting of drives, accessories, instrumentation and controls.
The numerous benefits are obvious: You profit from flexible and application-specific solutions thanks to our broad product portfolio. We also supply reliable pumping and containment of the most demanding fluids – of course in compliance with the highest safety standards. And even during the extreme conditions, we can offer you suitable solutions thanks to our wear and corrosion resistant materials of construction. Our optimized hydraulics ensure you energy-efficient operations, and with the help of innovative technology you can reduce your total cost of ownership, too. 
To ensure uninterrupted processes and corresponding production even under the toughest conditions like extreme temperatures, highly volatile hydrocarbons and highly viscous fluids as well as aggressive fluids containing gas, solid particles or abrasive substances, you should focus on an optimum functioning and a maximum reliability. 
KSB can offer you an all-round service from installation and commissioning to inspection, maintenance and on-site repair. We are your dependable partner to help you to achieve operational excellence with your plant and to protect your employees and the environment at the same time. 
Applications in Oil and Gas in Technology