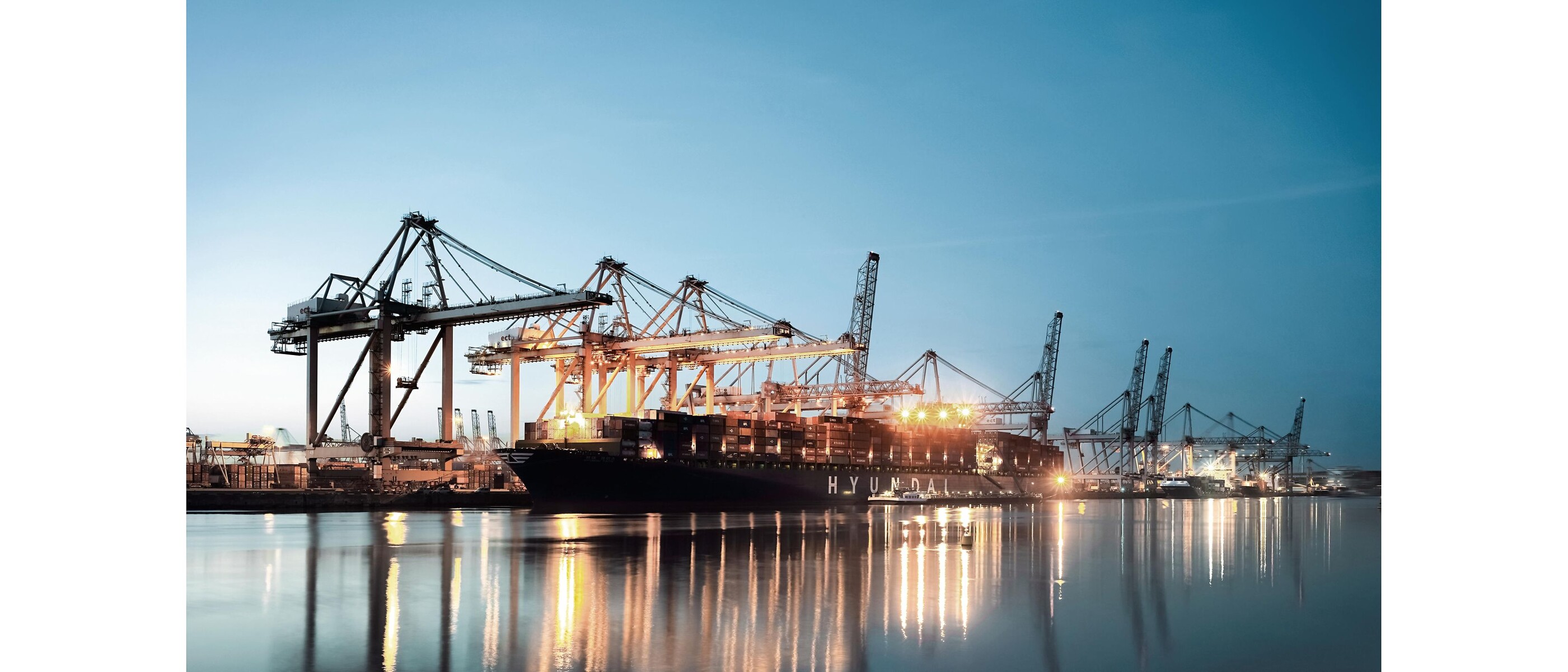 Marine Industry
KSB: A safe harbour for maritime applications
As a long-standing partner for the marine industry, KSB offers a comprehensive and flexible range of products and services for all marine applications.
A marine pump or valve must be a jack of all trades
Pumps and valves in the shipbuilding industry are employed on the high seas in a wide variety of complex applications. It is crucial that these pumps and valves can withstand harsh conditions. They must ensure the reliability and availability of on-board processes at all times. 
When it comes to products for the shipbuilding industry, KSB is in its element
From cargo ships to LNG tankers, dredgers and passenger ships: KSB marine pumps and valves for the shipbuilding industry are used successfully on all kinds of ships and in a wide range of applications all over the world. They can be relied on to deliver safe, reliable operation at all times – even under the toughest conditions on the high seas. And thanks to their excellent quality, KSB is the official supplier of choice for many companies around the world.
KSB means excellent technology on board at all times
KSB's marine pumps, valves and automation solutions have been approved by the best-known and most important certification bodies such as DNV GL, NK, GL, KRS, ABS, LR, RINA, RS and BV. These approvals enable KSB pumps and valves to be used on all ships and in all processes. Whether seawater, brine, fresh water, hot water, cooling water, process water, bulk oil, cargo oil, dirty oils, LNG, LPG, LEG, waste water, aggressive and non-aggressive chemicals or sludge: KSB has the ideal product for every fluid to be handled. 
KSB meets the sector's special requirements with technically advanced products developed to meet exacting standards. In addition to KSB marine pumps and valves, our unique portfolio also features pumps and pump accessories from KSB ITUR, valves and actuators from AMRI and SISTO, actuators from KSB Seil, and automation products. With its AMRI butterfly valves, KSB is a market leader for marine valves. 
The shipbuilding industry worldwide relies on KSB's many years of experience. Shipping companies, shipyards and engineers benefit from our portfolio's versatility, high product quality and top-notch service.
ILN
Vertical in-line centrifugal pump with closed impeller and mechanical seal. ILNS fitted with an auxiliary vacuum pump, ILNE with ejector. Back pull-out design allows the impeller to be dismantled without removing the piping and the motor. ATEX-compliant version available.
Magnochem
Horizontal seal-less volute casing pump in back pull-out design, with magnetic drive, to DIN EN ISO 2858 / ISO 5199, with radial impeller, single-entry, single-stage. ATEX-compliant version available.
Magnochem-Bloc
Horizontal or vertical seal-less volute casing pump in close-coupled design, with magnetic drive, to DIN EN ISO 2858 / ISO 5199, with radial impeller, single-entry, single-stage. ATEX-compliant version available.
ISORIA 10/16
Centred-disc butterfly valve with ISO 5211 compliant square shaft end, sealed by elastomer liner, with lever or manual gearbox, pneumatic, electric or hydraulic actuator. Wafer-type body (T1), semi-lug body (T2), full-lug body (T4) or U-section body with flat faces (T5). Body types T2 and T4 are suitable for downstream dismantling and dead-end service with counterflange. Connections to EN, ASME, JIS.
BOA-H
Bellows-type globe valve to DIN/EN with flanged ends, with on/off disc or throttling plug, standard position indicator with colour coding for identification of valve design, replaceable valve disc; bellows protected when valve is in fully open position; seat/disc interface made of wear and corrosion resistant chrome steel or chrome nickel steel.