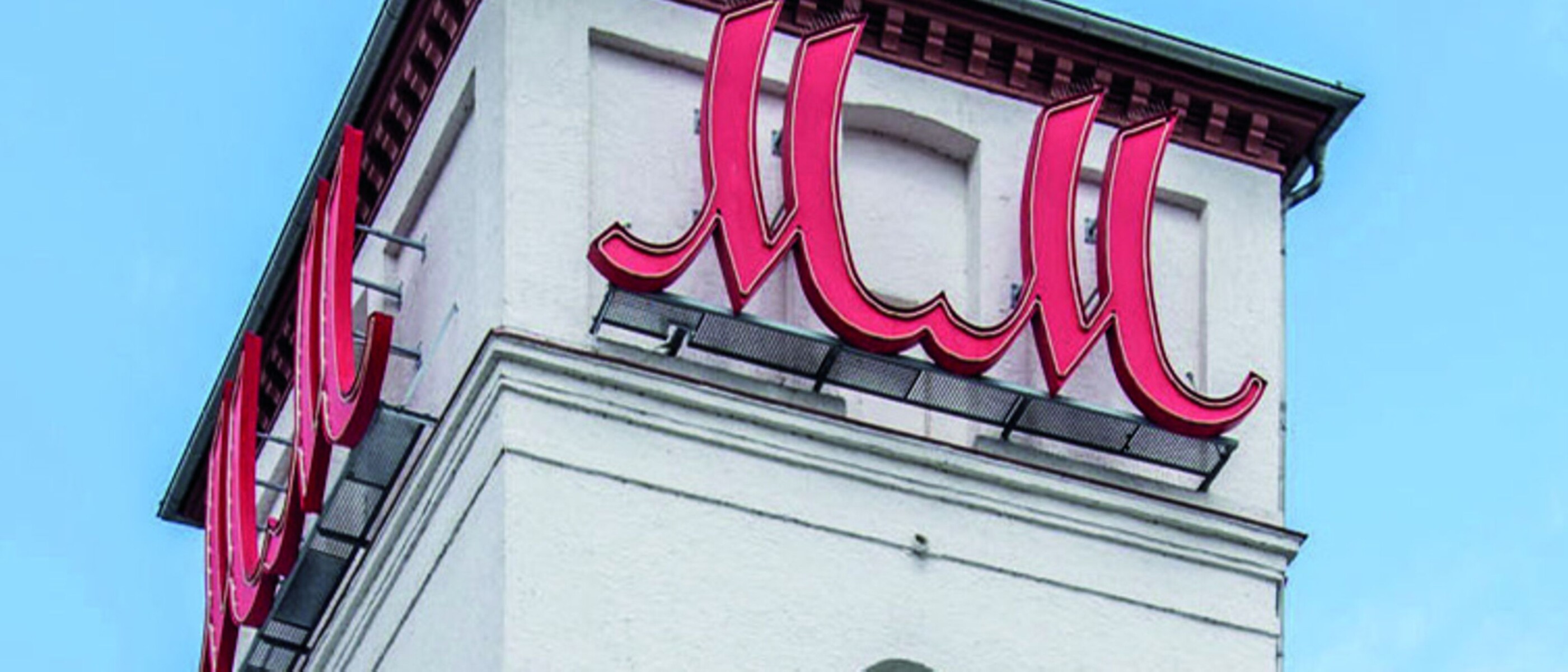 Innovation for Rotkäppchen-Mumm: KSB equips dealcoholisation system with hygienic pumps
For the installation of pumps in a highly automated system for the production of alcohol-free sparkling wine operated by the company Rotkäppchen-Mumm, KSB had to fulfil the highest standards of reliability, performance and, of course, food hygiene.
The project: A dealcoholisation system for Mumm
As the production process for alcohol-free sparkling wine utilised by Rotkäppchen-Mumm at its Eltville site is unique in Germany, the project present was highly challenging for both KSB and the engineering contractor, ISWTechnik. The dealcoholisation system originally came from Australia where it is used for capturing coffee aromas – and now it is being used to remove the alcohol from wines.
The customer: Rotkäppchen-Mumm Sektkellereien
Headquartered in Freyburg (Unstrut) near Leipzig, Rotkäppchen-Mumm Sektkellereien GmbH is Germany's largest producer of sparkling wine. The company also manufactures wine, wine-based mixed drinks and spirits including brandy, 'Korn' grain spirits and liqueurs. In 2017, its product range was extended to include alcohol-free sparkling wine.
The engineering contractor for the dealcoholisation system was Wiesbaden-based ISW Technik, a leading provider of industrial engineering and other services in the Rhine-Main region. ISW Technik installed all tank piping and modified the bottle filling system.
The challenge: Exacting hygienic requirements
When designing the system for sterile sparkling wine production, two aspects were particularly important: The new dealcoholisation system stands out due to the extent of its automation, requiring more than 300 automated valves to control the product flows. At the same time, all components had to meet the exacting hygienic requirements that are required for foodstuff applications. While traditional sparkling wine is protected against contamination by its natural alcohol content, this is not the case for the alcohol-free variant.
The solution: Vitacast hygienic pumps
ISW Technik recommended KSB pumps for the production of the alcohol-free sparkling wine based on their reliability, price-performance ratio, durability, long maintenance intervals and ease of servicing. Rotkäppchen-Mumm was very happy with this choice, having already collaborated with the Frankenthal manufacturer in other production applications.
The system comprises a combination of different Vitacast single-stage centrifugal pump models, selected and optimised to work perfectly together. Vitacast pumps feature wetted parts manufactured in stainless steel which make them especially suitable for hygienically demanding applications and CIP/SIP processes. The Vita series pumps employed have been awarded all industry-standard certificates including EHEDG and FDA. They also offer excellent efficiency levels thanks to an optimised hydraulic design and impellers matched to the required duty point. In operation they have to comply with technical, automation and quality requirements encompassing pressure (between 8 and 20 bar), temperature and flow rate (between 5,000 and 20,000 litres a second). As the pump output required is subject to fluctuation, all pumps for sparkling wine production are fitted with frequency inverters. KSB's PumpDrive continuously adjusts the speed to the actual demand of the dealcoholisation system. As a result of the system's extensive use of automation, all pumps are equipped with a PROFIBUS PA interface.
Since its installation in 2017, the production system has been operating impeccably and reliably. Mumm Dry Alcohol-Free was successfully launched as a new product on the market. Several million litres of the alcohol-free sparkling wine are now bottled every year, with the trend rising. The system is also used to produce several million litres of wine-based mixed drinks. On the back of its success, more products have since been successfully brought to market. Although this demanded flexibility during the implementation phase, it has further strengthened the project partnership and cooperation between ISW Technik and KSB. And it is hoped that absolute reliability, quick response times and short delivery periods on the part of KSB will help drive forward future collaborations.
Data I Facts I Figures
Location: Eltville am Rhein
Customer: Rotkäppchen-Mumm Sektkellereien. Germany's largest producer of sparkling wine
In addition to wine, alcohol-free sparkling wine and wine-based mixed drinks the company also manufactures spirits including brandy, 'Korn' grain spirit and liqueurs.
Established: 2002
Employees: Around 900
Sales revenue: Over € 1 billion
Project data:
Engineering contractor: ISW Technik
System: Dealcoholisation system
End user: Rotkäppchen-Mumm
Pumpentyps:
4x Vitacast Bloc mit PumpDrive VAB 065-050-145,
Flow rate: 30 m3/h, Flow rate: 15 m 
8x Vitacast Bloc mit PumpDrive VAB 050-040-145,
Flow rate: 35 m3/h, Flow rate: 17 m 
1x Vitacast Bloc VAB 65-50-145,
Flow rate: 20 m3/h, Flow rate: 5 m 
1x Vitachrom VC 065-125/0402,
Flow rate: 35 m3/h, Flow rate: 17 m